Stetson University College of Law Dean Search
About the Position
The dean of Stetson's College of Law is primarily responsible for coordinating and implementing a strategic vision in alignment with Stetson University's overall educational mission. The dean has an unusually broad span of leadership and oversight of the college's educational structure, programs and personnel, physical plant, recruitment and admissions, alumni and volunteer networks, and development operations. The dean and college also benefit from the support and resources of Stetson University and its leadership team.
With an annual budget of $30 million, the College of Law sustains an enrollment close to 900 full and part-time students, 50 full-time and two visiting full-time faculty, and 139 staff. As of the close of Fiscal Year 2018, the College of Law endowment was valued at over $29 million.
The dean of the College of Law reports to Stetson University's Executive Vice President and Provost (EVPP), and is a member of the EVPP's leadership team. In the current administrative structure, direct reports to this position include multiple associate deans and assistant deans, student support services, College of Law admissions, Bar Prep services, College of Law registrar, and multiple center directors. The dean works closely with the four deans on Stetson's DeLand campus (Arts and Sciences, Business, Library, and Music), as well as with additional key staff in Stetson University's development, facilities, student success, finance and risk management, human resources, information technology, and marketing and communications areas.
Preferred Qualifications and Characteristics
The next dean of the College of Law will demonstrate significant successful leadership experience, a commitment to the College of Law's mission and values, familiarity with legal education, and the ability to cultivate productive relationships in support of the college's strategic priorities. A law degree, record of scholarly achievement, and leadership in the field that warrants appointment at the rank of Professor of Law with tenure is required.
Candidates will demonstrate the following qualifications:
Collaborative and inclusive leadership style
Strong budgetary and financial skills
Ability to articulate the case for Stetson's College of Law to a broad range of audiences
Enthusiasm and talent for fund raising
Vision for the future of legal education
Candidates will embody the following personal characteristics:
Student-centered approach to education
Well-developed communication and listening skills
Ability to inspire and bring people together around mutually agreed upon goals
Ability to make decisions based on thoughtful consideration of input
Candidates will embrace the following core values of the college and university:
A commitment to diversity and inclusion
Value for all people, regardless of difference
Fostering a deeply intertwined and caring community
Excellence in teaching; participation in scholarship; interest in service to the college, university, and community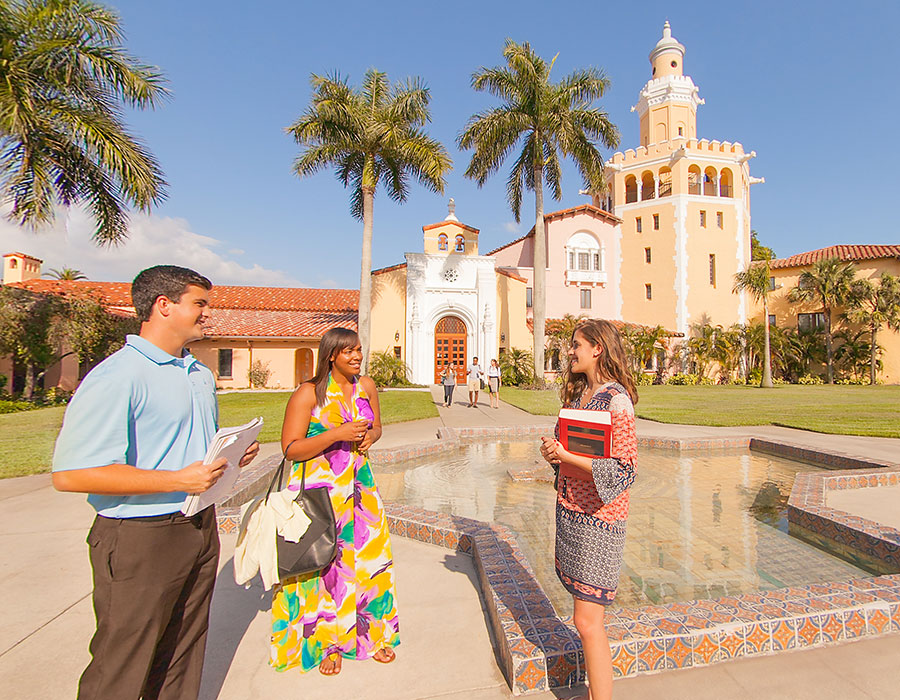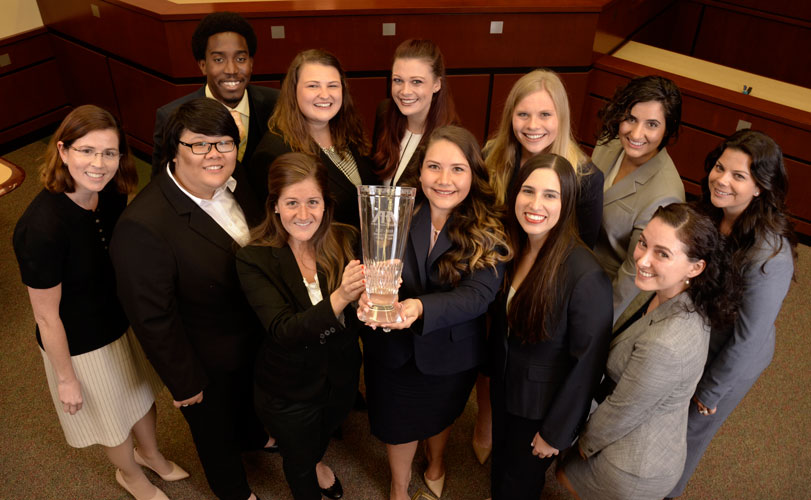 Procedure for Candidacy
Inquiries, nominations and applications are invited. Review of applications will begin immediately, and will continue until the position is filled. For fullest consideration, applicant materials should be received by November 1, 2018. Candidates should provide, as three separate documents, a curriculum vitae, a letter of application that addresses the responsibilities and requirements described in the Leadership Profile, and the names and contact information of five references. References will not be contacted without prior knowledge and approval of candidates. These materials should be sent electronically via e-mail to the Stetson University's consultants, Lucy A. Leske or Veena Abraham, Esq. at StetsonLaw@wittkieffer.com. Documents that must be mailed may be sent to Witt/Kieffer, 2015 Spring Road, Oak Brook, IL 60523.
Search Committee
Rebecca Morgan
Co-Chair, Professor of Law
Yiorgos Bakamitsos
Associate Dean in the School of Business Administration and Associate Professor of Marketing
Sandrine Guez
Student at the College of Law
Cynthia Hawkins
Professor of Law
Nina Hayden
Professor of Practice, Director of Academic Success and Bar Preparation Services, recent Stetson Law graduate
Bob Huth
Executive Vice President and CFO
Jenay Iurato
Member of the College of Law Board of Overseers, Iurato Law Firm, President of the Tampa Hispanic Bar Association 2017
Noel Painter
Co-Chair, Executive Vice President and Provost
Josh Magidson
University Trustee; member of the College of Law Board of Overseers; Macfarlane, Ferguson & McMullen, P.A.
Jason Palmer
Professor of Law
Justice Peggy Quince
Member of the College of Law Board of Overseers, Florida Supreme Court
J.R. Swanegan
Assistant Dean of International and Graduate Programs
Lou Virelli, III
Professor of Law
Darryl Wilson (ex-officio)
Professor of Law, Associate Dean for Faculty and Strategic Initiatives