Past Student Spotlights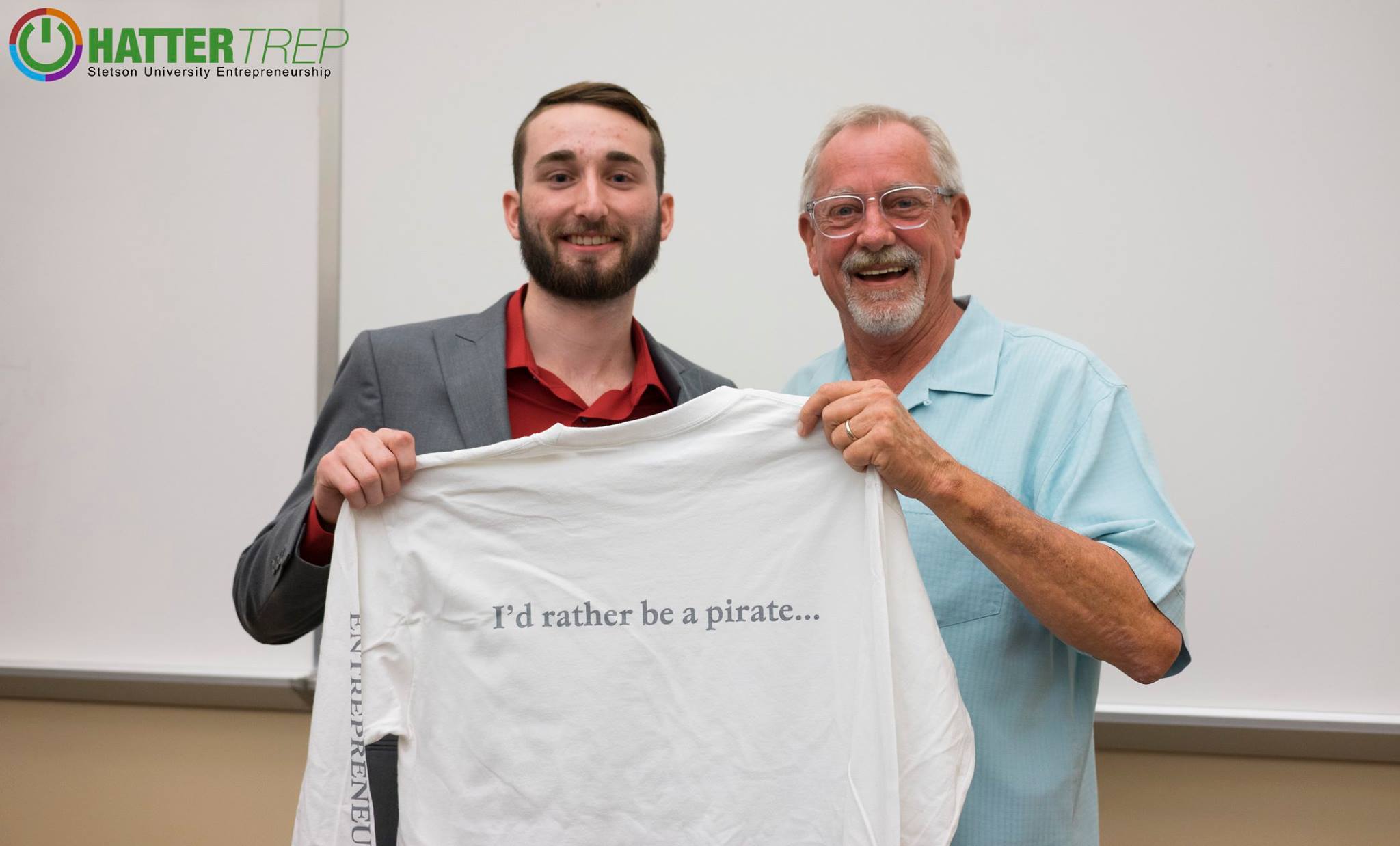 Luke Schneider is a rising star in Stetson's Entrepreneurship Program. His most recent business venture, the Schneider Spike, earned him first place at Stetson's Fall 2017 Business Pitch Competition. The Schneider Spike is a cleat cleaning tool used for major outdoor cleated sports in the US and Europe. Congratulations Luke!
Luke is a serial entrepreneur. At the age of 16, he developed and launched a successful campaign in South Kansas City called The Clean Desk Campaign. This campaign raised awareness of the importance of wiping student desks with antibacterial products to reduce sickness. The Clean Desk Campaign received recognition from the city's Mayor.
Luke's business savvy comes from a strong disposition to learn. This quest for knowledge and gaining practical experience has led Luke to work in the golf industry, a Major-League Baseball team and a high-growth software firm.
Born' Canadian mother and a father of German descent, Luke is a globally proficient student. "My international family background allows me to bring an international approach to my business ventures," said Luke in a recent interview.
Luke plans to graduate early (in three years) as an alumnus of the Roland George Investment Program with a B.BA in Finance. Luke has a bright future ahead and we can't wait to hear about his successes.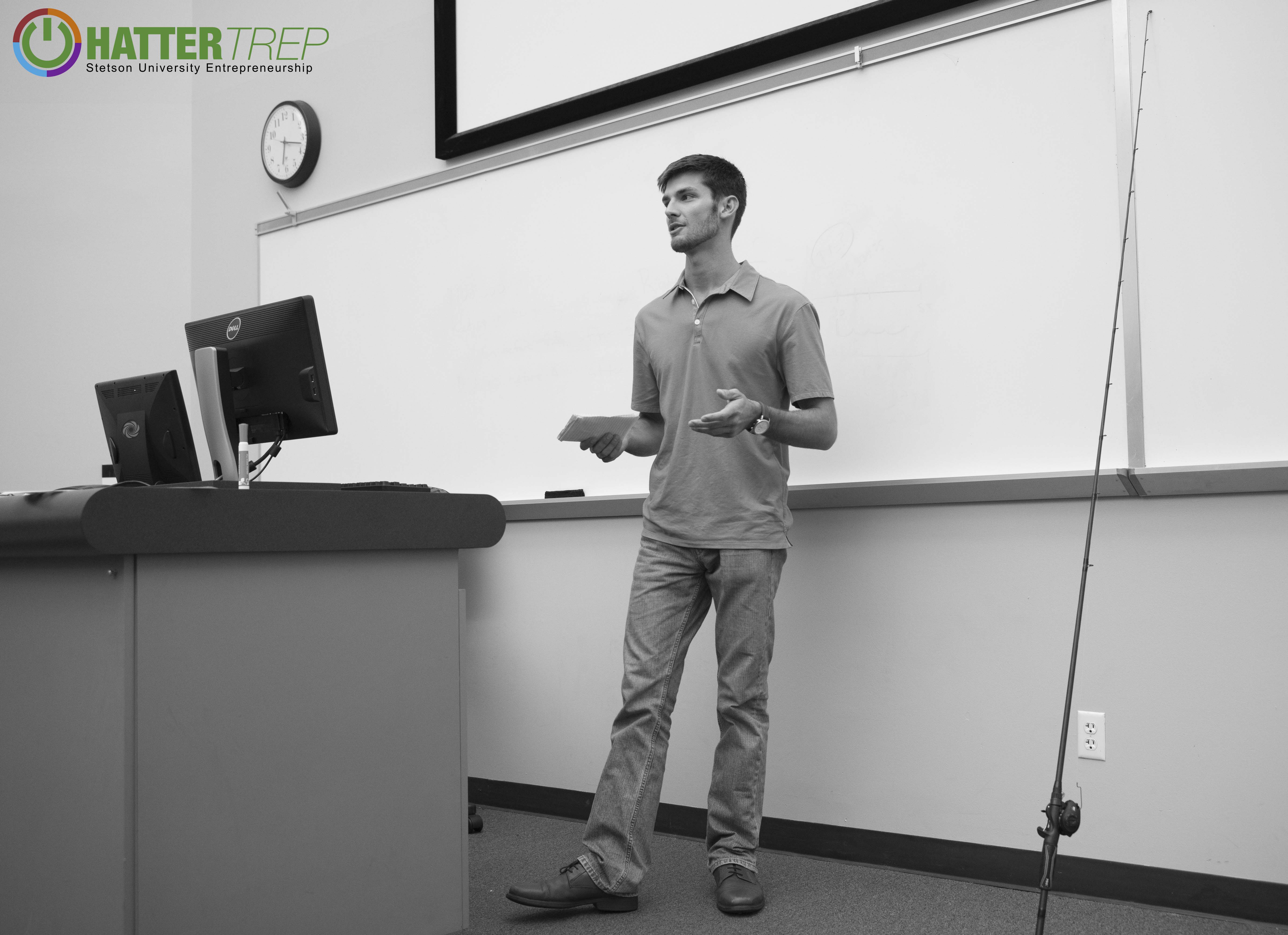 Thomas Oltorik
Thomas Oltorik is an up-and-coming entrepreneurship star at Stetson University. His business idea, the Quick Clip Rod Guide repair tool, will one day change the way fishing rods are repaired. In his journey as a fisherman, Thomas continuously finds ways to innovate and make the most out of his time on the water. From custom scented lures to his latest invention, the Quick Clip, Thomas has a brilliant entrepreneurial mind.
Thomas grew up on the banks of the St. Johns River, where he often fished with his grandfather. At the age of 12, Thomas started competing in local and state freshwater fishing tournaments, where he was mentored by some of the area's best anglers, including world champion, John Cox. In 2015, Thomas' team was ranked number one in the country by bassrankings.com. In 2017 Thomas and his brother were named to the FLW All American Team, as two of the best all-time college anglers. He is proudly sponsored by Mercury Motors, Bobs Machine, Costa Del Mar Sunglasses, Tackle-Pro, MHX Rods, Mud-Whole Custom Tackle, Lowrance and Deland Boat Center. In addition, he spent a year traveling with the sales and marketing teams of fishing industry titans, Costa Del Mar Sunglasses and Power-Pole Shallow Water Anchors. This experience provided Thomas an invaluable opportunity to learn about business. Besides his entrepreneurial endeavors, Thomas enjoys running a local professional fishing guide service and volunteering as a High School and College angling instructor.
Working in the Stetson University's Innovation Lab, Thomas brought his latest idea to life on a 3D Printer. With a provisional patent in place, Thomas presented his business idea at pitch competitions with Hatter Trep, Stetson University's Entrepreneurship Team. Thomas is a graduate student at Stetson University seeking an MBA with a concentration in Finance. His degree is to be awarded in the Spring of 2018.