How to Sync Teams Files
Files On-Demand allows you to access your files locally using Windows Explorer or Apple Finder.
Follow these steps to set up Files On-Demand and sync your Teams files:
Look for the cloud icon in your taskbar (Windows) or menu bar (Mac).

If the icon does not have any alerts, this indicates you are signed in to OneDrive, which will support the Files-on-Demand setup.

Open Teams, and select the Teams icon on the left side of the window.

You may need to click All teams to view all Teams you are a member of.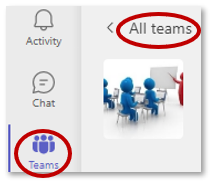 Select the Team you want to sync, then navigate to General > Files > Documents.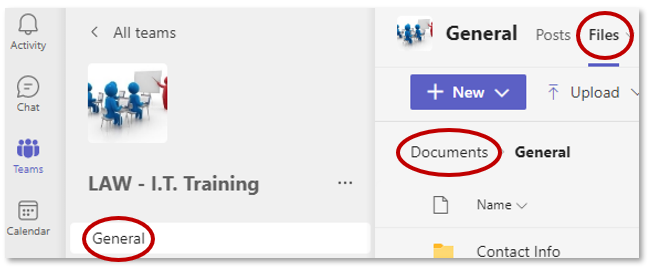 At the top of the page, select Files, then Documents
Click on Sync.

You may close the OneDrive sync notification pop-up, the sync will continue in the background.

It may take several minutes for the files to sync. To verify that the Team files have synced:
Windows: Go to File Explorer. Under OneDrive, there should now be an icon for Stetson University, Inc.
Mac: Go to Finder. There should now be an icon for OneDrive - Stetson University, Inc.
If you have any questions, please contact [email protected].