Staff Directory (continued)
Jose Valcourt
Career Peer
Jose is a double major in Finance and International Business with a minor in Management. He is a third-year student, apart from the Roland George Investment Program, and President of his fraternity, Phi Beta Sigma Fraternity, Inc. He enjoys going to the gym and reading while also spending time with his family and friends.
Caley Petersen
Career Peer
Caley is a senior double majoring in marketing and professional sales. Besides her role as a Career Peer, she is also a member of the Women's Rowing Team and involved with the Centurion Sales Program. Caley enjoys reading and spending time with her friends when she has free time.
Jordan Cruz
Career Peer
Jordan is a senior majoring in Psychology with a minor in Anthropology. Aside from serving as a Career Peer, she is the Secretary for the Fellowship of Christian Athletes and is involved with the Omicron Delta Kappa Honor Society. In her spare time, she enjoys singing, playing piano, cooking, baking, and spending time with friends and family.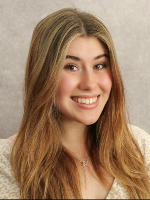 Michaela Hawthorne
Career Peer
Michaela is a sophomore majoring in communication and media studies. She is a transfer student from Simmons University, where she also worked as a Career Peer. Michaela is excited to help Stetson students succeed. She enjoys writing, reading, going to the beach, and spending time with friends.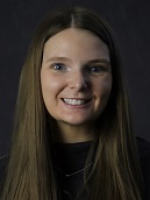 Abigail Denton
Office Assistant
Abby is a second-year student pursuing a degree in Mathematics with a minor in Computer Science. She is passionate about learning new things and is committed to helping her fellow students succeed. Outside of school, Abby enjoys running, being outdoors, and reading.
Celine Jose
Office Assistant
Celine is a junior student majoring in biology on a pre-health track. She is also part of Alpha Epsilon Delta, The Fellowship of Christian Athletes, a residential assistant and Stetsons Honor System Council Vice President. Celine enjoys learning new things and does not shy away from a challenge. She is committed to helping individuals advance their professional and leadership skills. When Celine is not studying and volunteering around campus, you can find her spending time with her friends.