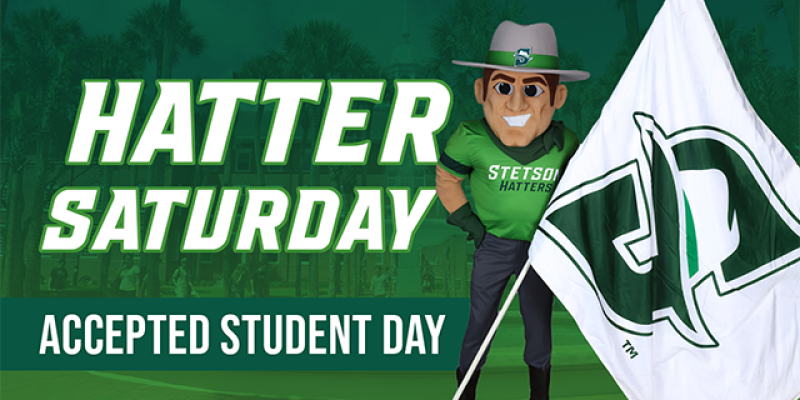 Hatter Saturday
Saturday, April 1, 2023 at 9:30 a.m. until 3:30 p.m.
For students who are making their final decisions to be #NewHatters, Hatter Saturday is an event that you don't want to miss.
This is the perfect opportunity to get to know our faculty, connect with other incoming students and get ready for a successful start at Stetson. Staff will be on-hand to answer questions, welcome you to campus and assist with your next steps. Financial Planning conversations will also be available throughout the day (sign-up is available upon registering for Hatter Saturday). Walk-in appointments will be available until 3:30 p.m.
Congratulations to all #NewHatters from Stetson University. If you haven't registered already, we encourage you to secure your spot today.