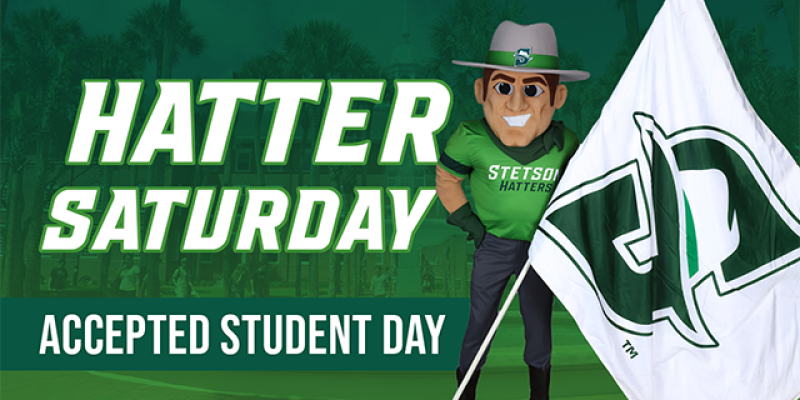 Hatter Saturday
For students who are making their final decisions to be #NewHatters, Hatter Saturday is an event that you don't want to miss.
This is the perfect opportunity to discover faculty, connect with peers, and prepare for a successful start at Stetson. Our staff will provide guidance, answer questions, and assist in your next steps, while financial planning conversations can be scheduled (upon registering for Hatter Saturday). Walk-in appointments are available until 3:30 p.m.
Hatter Saturday 2024 date to be announced.