37th Annual National Conference on Law and Higher Education
Higher Education Law and Policy at the Crossroads in 2017: Accountability and Regulation of American Colleges and Universities in Times of
Legal, Social and Political Upheaval
Feb. 9-13, 2017 - Hilton Orlando, Florida



Higher education, are you ready for 2017? A new president, including potential changes in enforcement philosophy, leadership, and direction for the departments of Education and Justice. A Supreme Court in flux. Higher Education Act reauthorization process. The role of accreditation professionals and Dupont Circle's historic leadership challenged. Generation Z arrives. Renewed activism and student protests. Student debt. Increased pressure on higher education from the States ... we all sense major change in the air, so the gathering of interdisciplinary law and policy professionals has never been more important.

Join us, this February, for what could be the single most important National Conference on Law and Higher Education with Stetson University College of Law in its nearly 40 year history. With the facilitation of the nation's leading higher education scholars, thinkers, and practitioners let us work through the incredible challenges and opportunities facing American higher education. In the new law and policy landscape — so we can meet the challenges and opportunities with confidence and strength born from interdisciplinary collaboration.

This year's conference — the first major law and policy conference following the election — will feature sessions including:
Title IX Basics Workshop
Disability Law Workshop
Impact of Title IX on Greek Life and Religious Colleges
Constitutional Law and Higher Education Workshop
The Branding of the American Mind
The New Administration and the Higher Education Act
Litigation Update Workshop
Legal Issues in Residential Life
Stetson's National Conference on Law and Higher Education has always been known to adapt to your needs and the changing climate of law and policy in our field. For instance, we were the first to alert you to the coming federal interventions in higher education (February 2011, right before the April 2011 DCL on Title IX). This year each and every presenter/facilitator will be tasked with ensuring that their materials and presentations are sensitive to the changes that may occur from the November election cycle through the first month of the new administration. As a result, we will be blocking some space in the program "TBD" and following the November election we will add sessions if needed even as late as January 2017.


Conference Leadership

Conference Chair:
Peter F. Lake
Charles A. Dana Chair, Stetson University College of Law
Director, Center for Excellence in Higher Education Law and Policy
» Read more
---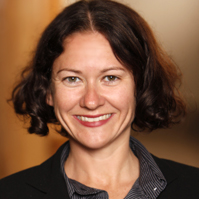 Director, Office of Professional Education:
Mercy Roberg
SAVE THE DATES:
38th Annual Conference
Feb. 9-13, 2017
Hilton Orlando