Career Development Staff
The Career Development team at Stetson Law empowers students and alumni to be competitive, market-ready candidates through our employer engagement activities and student preparedness services. Through our involvement in the legal, business, nonprofit, and government communities in our career markets, we gather valuable insight from the employer community, identify job opportunities, and compile job market intelligence.
In addition to employer outreach, we provide our signature Career Toolkit curriculum. This curriculum forms the basis of our student preparedness services, which aim to help students and alumni master career competencies via programming as well as individual coaching and feedback throughout the academic year. We also produce and lead the Stetson Solo Practice Network, which offers education, network building, and mentoring opportunities for our entrepreneurially minded alumni, regardless of practice setting.
As you will see below, we have a robust team of dedicated professionals with a diverse mix of backgrounds, skills, and experience to help serve our clients.
If you have questions or need assistance, please contact us at 727-562-7815 or career@law.stetson.edu.
---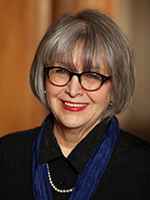 Catherine B. Martin
Assistant Dean for Career Development
Catherine Martin has held professional, senior executive, and consulting positions in human resources, organizational development, performance management, and strategic planning in a range of enterprises, including small entrepreneurial firms as well as global organizations, Fortune 500 companies, and joint venture initiatives. Active in Florida's statewide community, Martin has also held voluntary leadership or board roles with Workforce Florida where she served on the executive committee as First Jobs/First Wages chair, Florida Craftsmen, the Tampa Bay Chapter of the National Conference of Community and Justice, Leadership Florida (Class XVIII), the Salvador Dali Museum, and other organizations.
Since 2009, she has published The Job Whisperer, a career development blog, and her articles on nonprofit strategy, including social enterprise, are published in West's Legal Forms, 4th ed., Vol. 29.
Martin earned a Bachelor of Science in Psychology from the University of Pittsburgh, and a Master of Business Administration from Stetson University. She lives in St. Petersburg with her husband Jim, an attorney and Stetson adjunct professor.
---
Beth Casey
Assistant Director for Career Development
Prior to joining the Stetson team, Beth Casey practiced marital and family law and served as a guardian ad litem in family court. She received her Juris Doctor from Stetson University College of Law after graduating from the University of Florida with a degree in journalism.
Casey is a St. Petersburg native and stays active in her community. She is very involved in the Young Lawyers Section of the St. Petersburg Bar Association, serving on various committees and chairing "Holidays In July" – a bowling event for foster children and their families. She puts her journalism degree to work too, sitting on the Journeys in Journalism Advisory Board for Pinellas County Schools. She is also a member of the St. Petersburg Chamber of Commerce Young Professionals group. Casey lives in St. Petersburg with her husband Mike.
---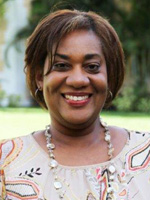 Kamilah Clark
Assistant Director for Career Development
Kam Clark completed her undergraduate education at Florida State University in 1996. After receiving her undergraduate degree, she worked for a large resort in Florida, coordinating the internship program and supervising the recreation department. In 2001, Clark graduated from Florida State University's College of Law. Following graduation from law school, she worked at several law firms in Atlanta focusing on domestic relations law. In 2013, Clark worked as the program coordinator for the Career Services Office at The Ohio State University Moritz College of Law.


---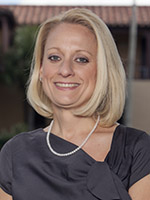 Stacy Elizondo
Career Development Coordinator
Stacy Elizondo manages and administers the Symplicity platform for the Career Development Office, students, alumni and employers, works with employers on postings, and assists students and graduates with reciprocity needs. Elizondo also maintains the office calendars and helps students, alumni, and employers with appointments. She oversees Career Development student assistants.
In 2013, Elizondo was one of three employees named Employee of Year. Elizondo graduated from Charles Stewart Mott Community College with an Associate of Arts degree. She has also attended the University of Michigan and University of South Florida. In her spare time she likes to run, volunteer for youth athletics and coach Little League soccer. She lives in the Tampa Bay area with her husband and two children.
---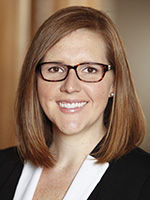 Joann Grages Burnett
Associate Director of Career Development

Joann Grages Burnett specializes in employer engagement and readiness for students and alumni and oversees postgraduate Judicial Clerkship initiatives within the Career Development Office. Prior to entering career services, Burnett practiced law as an assistant public defender for the 6th Judicial Circuit where she handled misdemeanor, juvenile, and felony cases.
Burnett received her Juris Doctor from Stetson University College of Law after graduating with honors from the University of Florida. While at Stetson, Burnett served as the chief ambassador, a judicial intern, and a certified legal intern for the Public Defender's Office.
Burnett has been appointed to serve as the professional development coordinator for the American Bar Association Young Lawyers Division. She is a member of the Tampa Bay Chapter of the Federal Bar Association, the Florida Association for Women Lawyers, the Pinellas Chapter of the Florida Association for Women Lawyers, and a member of the Stetson Lawyers Advisory Council. Burnett lives in Gulfport with her husband Andy and their daughter Charlotte.
---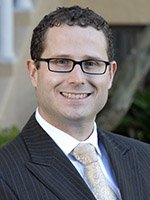 Korey Henson
Associate Director of Career Development
Korey Henson specializes in law firm employer relations activities for the Career Development Office, where he administers the On Campus Recruiting (OCR) program and coaches students and alumni interested in private law firm practice. In addition, Henson spearheads alumni professional development initiatives, including the Stetson Solo Practice Network.

Henson received his Juris Doctor with a Certificate of Concentration in Elder Law from Stetson University College of Law after graduating from Allegheny College. While at Stetson, he served as managing editor of the Journal of International Aging Law & Policy, a research assistant to Professor Rebecca C. Morgan, and received the Matthew Bender Elder Law Book Award, and the Cecil C. and August M. Bailey Scholarship. After graduating from Stetson Law, he practiced with a law firm in South Carolina, focusing his practice on elder law, estate planning, and business law, before returning to the Tampa Bay area.
Henson is an active member of the National Association for Law Placement (NALP), Tampa Bay Legal Recruiters (TBLR), the Central Florida Association for Law Placement (CFALP), the Florida Bar, the St. Petersburg Bar, and the Hillsborough County Bar. Henson, an avid runner, lives with his wife Victoria, their sons, and two basset hounds near Indian Rocks Beach.