Jacqueline Williams-Horn
Assistant Professor of Practice - Counselor Education
As a Stetson graduate, I am proud to be both an alumna and faculty. I have been an adjunct with the Department of Counselor Education at Stetson since 2011 and joined full-time in 2018.
PhD, counseling studies, Capella University
MS, marriage, couple, family therapy, Stetson University
BA, human resources, University of Florida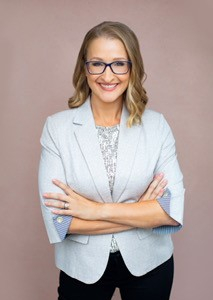 Biography
From a marriage and family therapist perspective, as well as implementing the tenets of narrative therapy, I identify with the collaborative nature of the relationship with clients and students, the importance of insight with regard to change, the belief that human beings need to feel a sense of belonging, that all behavior has a purpose, and the importance of past experiences in understanding current functioning. I tend to employ experiential components and techniques in both my counseling and in the classroom because I find that they typically enhance growth, here-and-now change, and create insight to facilitate exploration and expression of inner feelings and beliefs. I also use humor to make clients and students feel at ease to create a safe environment to facilitate change.
More About Jacqueline Williams-Horn
Areas of Expertise
Marriage, couple and family counseling (LMFT)
Course Sampling
Practicum and internship
Family systems
Theories