Madrid, Spain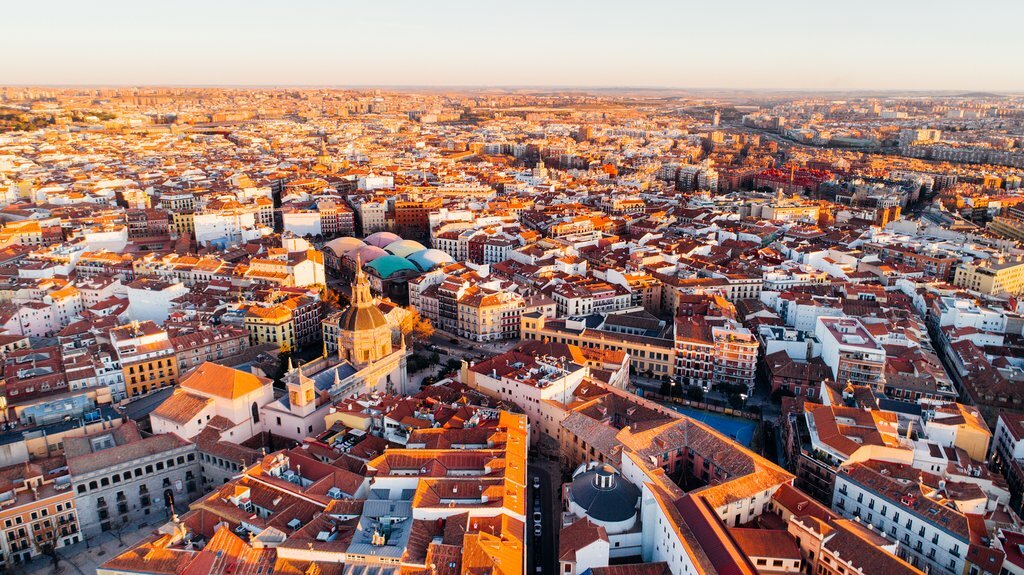 June 4 - 16, 2023
Stetson College of Law's Office of International & Graduate Programs is pleased to announce the establishment of an additional agreement with Comillas Universidad Pontificia in Madrid, Spain.
Since 2014, Stetson has enjoyed a dual degree exchange agreement with Comillas where eligible Stetson J.D. students can earn a Master in International and European Business Law (M.I.E.B.L.) at Comillas and their students in turn can attend Stetson as a JD exchange for one or two semesters or earn an LL.M. in International Law.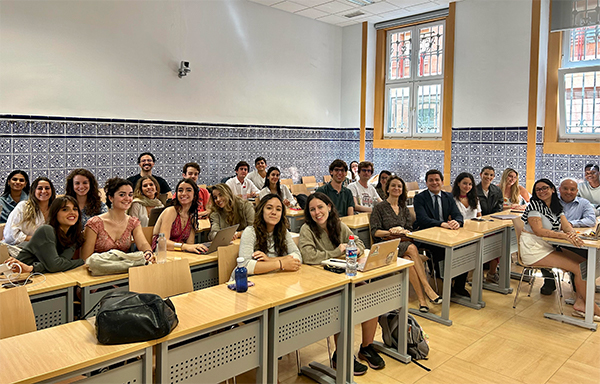 ---
Madrid is the capital and most populous city of Spain. The city has almost 3.4 million inhabitants and a metropolitan area population of approximately 6.7 million. It is the second-largest city in the European Union (EU), and its mono centric metropolitan area is the third-largest in the EU.
Madrid lies on the River Manzanares in the central part of the Iberian Peninsula. The capital city of both Spain (almost without interruption since 1561) and the surrounding autonomous community of Madrid (since 1983), it is also the political, economic, and cultural center of the country. The city is situated on an elevated plain about 190 miles from the closest seaside location and the climate of Madrid features hot summers and cool winters.
While Madrid possesses modern infrastructure, it has preserved the look and feel of many of its historic neighborhoods and streets. Its landmarks include the Plaza Mayor; the Royal Palace of Madrid; the Royal Theatre with its restored 1850 Opera House; the Buen Retiro Park, founded in 1631; the 19th-century National Library building (founded in 1712) containing some of Spain's historical archives; many national museums, and the Golden Triangle of Art, located along the Paseo del Prado and comprising three art museums: Prado Museum, the Reina Sofia Museum, a museum of modern art, and the Thyssen-Bornemisza Museum, which complements the holdings of the other two museums.
---
All students will be enrolled in two separate one-credit hour courses that focus on comparative and international law issues.
Classes will generally meet during the mornings, Monday-Thursday, leaving afternoons and three-day weekends free for social events and travel. Visits to legal institutions and Spanish courts will be arranged.
About
Application Process
Checklists

Application Process Checklist (Stetson Students)
Application Process Checklist (Non-Stetson Students)

Flowcharts:

Application Process Flowchart (Stetson Students)
Application Process Flowchart (Non-Stetson Students)
Preparation
Academics
Cost