Installing Office 2016 (PC) via Office365
1) If any version(s) of Microsoft Office are already installed on your computer, please navigate to Control Panel > Programs and Features to uninstall. This will need to be done prior to installing the Stetson-provided Office 2016. You will also need to restart your computer.

2) Login to http://office365.stetson.edu using your Stetson user name and password.



3) Uncheck "Make Bing your search engine" and "Make MSN your browser homepage" if you do not want these settings to change, then click Install now to begin the installation process.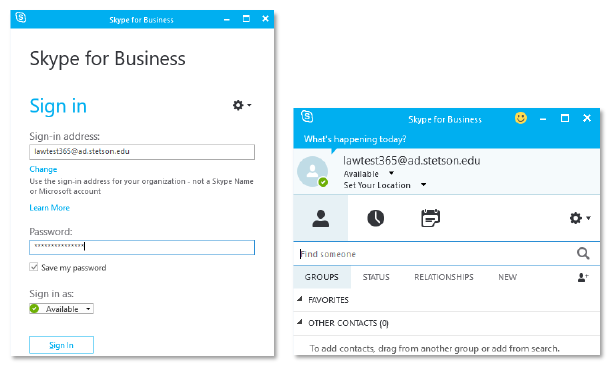 4) Click Run on the pop-up at the bottom of your screen.




If you receive an error that Windows does not want to run the app because it may be unsafe, you may disregard and run the installer.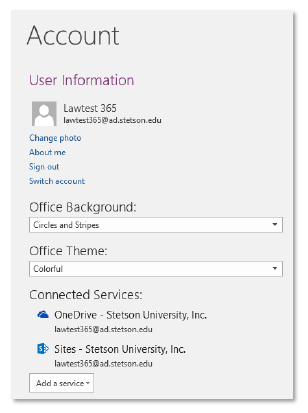 Click Yes on the User Account Control popup window to start installing.



5) Office will display its progress during the download.



6) Once the installation is complete, you will notice the Office application icons on your taskbar.


You should also see the installed programs listed in your Applications (Windows 10: Start > All apps > Microsoft Excel, OneNote, etc.; Windows 8: Start > Apps > Microsoft Excel, OneNote, etc.; Windows 7: Start > Microsoft 2013 folder > Microsoft Excel, OneNote, etc.)

7) Launch one of the programs (such as Word), and accept the Microsoft Office License Agreement.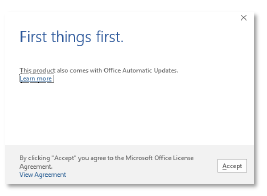 Installation and activation of your Microsoft Office suite is now complete!
Configure Stetson Email in Outlook
1) Launch Outlook. Click Next until you reach the window where you are prompted to enter your account information.




2) Enter the following information:
Your Name: your full name
Email Account: username@ad.stetson.edu
Password (x2): your network password (the same as used for myStetson)
Click Next when complete.




3) Once configured, it may take a few moments for your emails to populate while Outlook sets up a local copy of your mailbox.
Skype for Business
1) Search for Skype for Business in your applications, and run the application. Take a moment to explore the Welcome prompt for tips on using Skype for Business.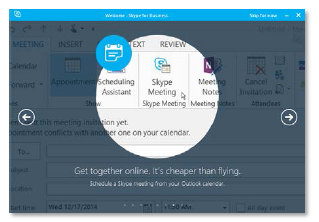 2) When prompted for a Sign-in address, enter username@ad.stetson.edu. Your password is the same password you use for email and myStetson. You may ask Skype to remember your credentials; this will allow it to automatically log you in when it launches.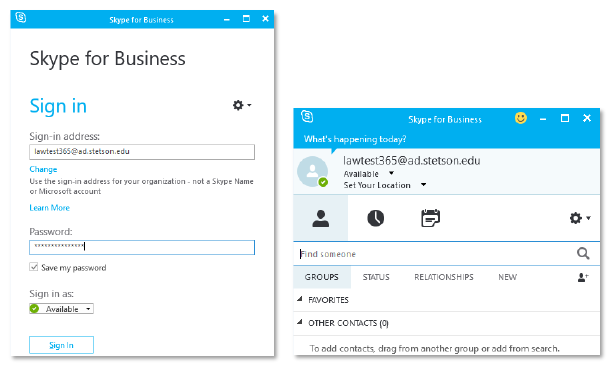 Access and Synchronize OneDrive
1) Launch OneNote, and select Sign In to connect to OneDrive. Sign in with username@ad.stetson.edu, and enter your password when prompted.




2) Once you have logged in, you will notice that your Account is connected to OneDrive for Stetson University, Inc. (you can verify this by navigating to the File tab, then selecting Account). You are now able to save your files to your Stetson OneDrive, which has a one terabyte storage capacity.