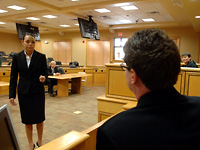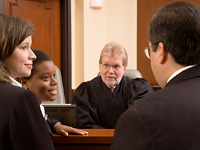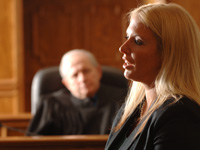 Online LL.M. in Advocacy - Technical Requirements
The LL.M. in Advocacy program has the following technical requirements:
Hardware
Processor: Intel i5/i7 processor or AMD processor 2 GHz or faster is strongly recommended
Memory: 8GB of RAM or higher
Wireless: 802.11 G/N/AC Compatible (Optional)
Removable Media: Headset Microphone; USB Removable Media 32GB or more (recommended)
Network: High speed broadband connection like Cable/DSL (Dial-Up Connections are not supported)
Software
Operating System - Windows 10 or Apple Mac OS X "High Sierra" and above ("Mohave" highly recommended)
Browser - Google Chrome (highly recommended)
Office Suite - Microsoft Office365 Suite
Peripherals
High-quality Web cam and headset microphone
In addition to built-in computer speakers, external speakers are recommended.