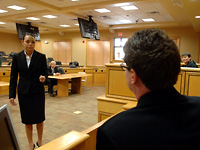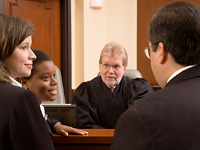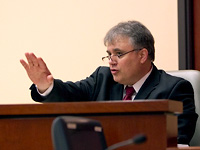 Online LL.M. in Advocacy - Technical Requirements
The LL.M. in Advocacy program has the following technical requirements:
Hardware
Processor
Computer with a processor speed of 2GHZ or PC or Mac
Memory
2GB (2048KB) of RAM or higher
Wireless
802.11B/G/N Compatible (Optional)
Removable Media
CD/DVD ROM reader. A writer would be a plus.
Network
High speed broadband connection like Cable/DSL (Dial-Up Connections are not supported)
Software
Operating System
Windows XP (any edition), Windows Vista (any edition), Windows 7 (any edition) or Mac OS X
Browser
Internet Explorer 8.0 or higher
Office Suite
Microsoft Office 2007 or higher (any edition). Microsoft Office 2008 or higher for Mac (any edition)
Media Player
Windows Media Player v9 or higher
Peripherals
High-quality Web cam and headset microphone
In addition to built-in computer speakers, external speakers are recommended.