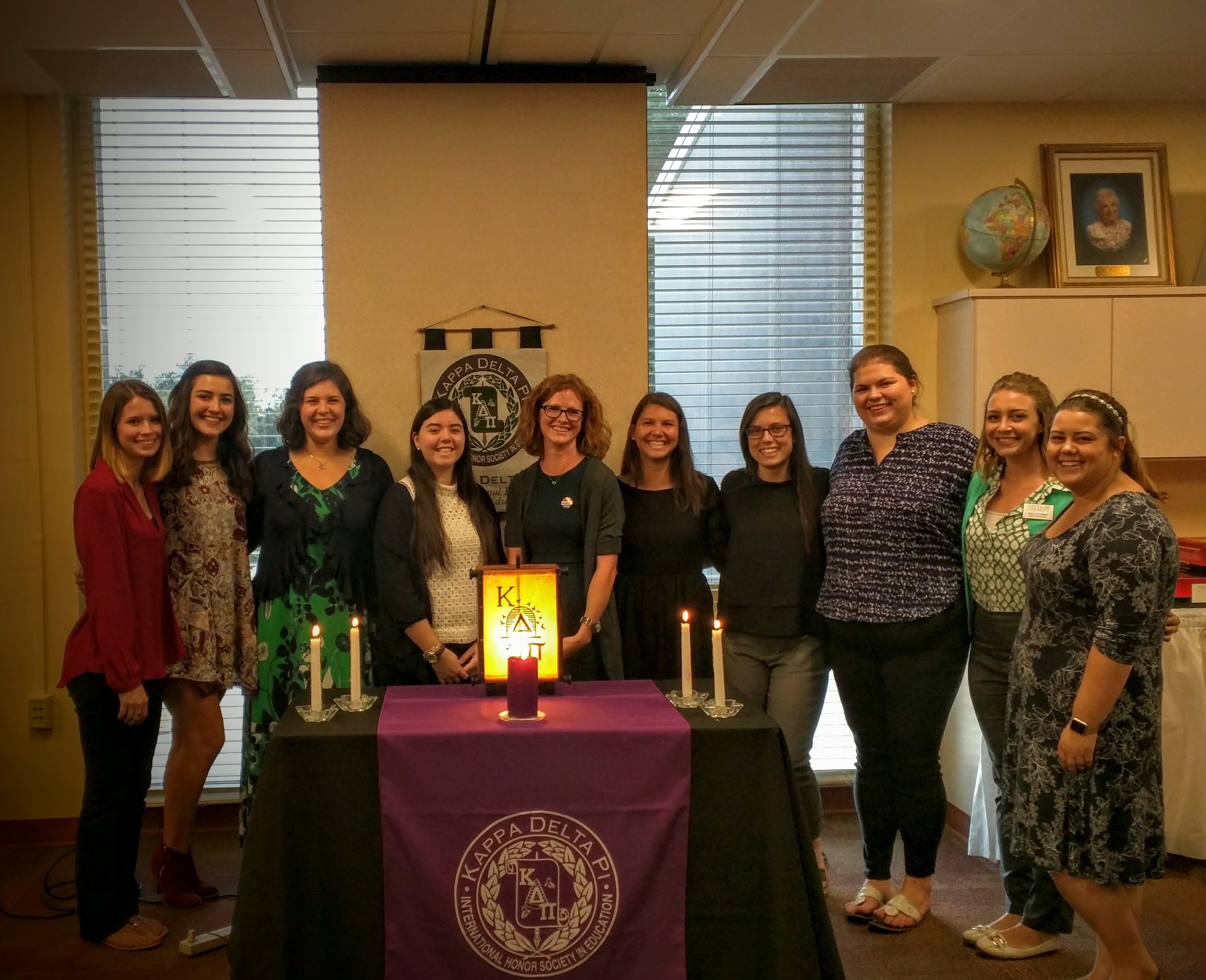 Kappa Delta Pi
The Zeta Tau chapter of Kappa Delta Pi, established at Stetson University in 1950, is dedicated to recognizing students in education programs and including them in an international educators' community.
At Stetson University, Kappa Delta Pi brings enriching programs to the Department of Education. Speakers have weighed in on such topics as children's literature and the first day of teaching, and workshops focused on National Board Certification, Substitute Teacher Training (STAR) and the Florida Comprehensive Assessment Test (FCAT).
Kappa Delta Pi has partnered with Stetson University's Florida Future Educators of America to bring some of these events to campus. We are always brainstorming new ideas to improve ourselves and our peers, in our efforts to grow as educators through experience and reflection.
After submitting national dues to KDP, please use our Kappa Delta Pi Local Chapter Dues form to pay your local chapter dues of $5. This is a one-time fee to be paid during the semester of initiation.
Contact
Mary Ellen Oslick, PhD, Chapter Advisor
Stetson University - 421 N. Woodland Blvd., Unit 8419, DeLand, FL 32723
Phone: 386-822-8890
Fax: 386-822-7388
Email:

[email protected]