Scott E. Boore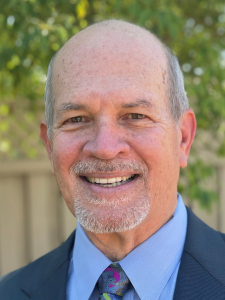 BBA '76
Lincoln, CA

Scott Boore has over 30 years of experience in the employee benefits industry and works primarily with regional and national accounts, helping them to improve the benefits being offered and simplifying the administration and implementation. Current projects for Scott are acting as a consultant and Benefits Practice Leader for Voluntary Benefits Specialists (VBS), a benefits enrollment company, sales and marketing consultant for SageSurfer, an AI-powered cloud technology mental health platform, National Senior Fellow for the Council Exchange Board of Trade (CEBOT), an international trade association for the minority technology industry and as the Senior Vice President for Council Exchange Benefits Corporation, the benefits provider for CEBOT members. During his career, Scott held senior sales management positions with a variety of companies, ranging from start-ups to national corporations.

Scott is the past Board President of the Novato, California 4th of July Parade Board. Mr. Boore is also a past Co-Chair for the UCSF Benioff Children's Hospital Foundation's committee, Score Fore Kids. In his spare time, Scott enjoys wine tasting events and golf.

He holds a Bachelor of Business Administration from Stetson and is the current President of the Stetson University Alumni Association.