David B. Rinker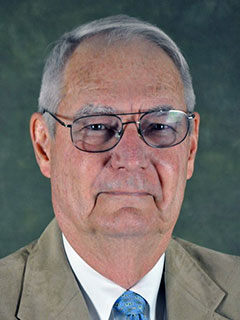 BSB '62 (Management), Hon. '07, Pi Kappa Phi
Chairman, Marshall E. Rinker, Sr. Foundation, Inc.
Atlantis, Fla.
David Rinker and his wife, Leighan, who also attended Stetson, are the founders and owners of Paradox Properties Inc., a Palm Beach County investment company. He is the second of three generations of the Rinker family that have been involved in the life and development of Stetson University.

In addition to his Stetson degree, Rinker holds an Ed.D. in Education Leadership from Florida Atlantic University. Rinker was awarded an Honorary Doctor of Laws degree by Stetson in May of 2007.
Rinker has served on Stetson's College of Arts and Sciences Board of Advisors, in addition to his service on the Board of Trustees. He has served on Stetson University's Board of Trustees since 1987, including two terms as chair.