Orestes V. "Gino" Santos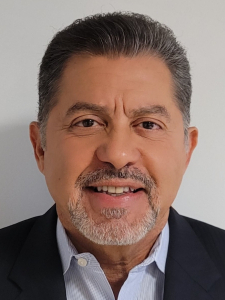 BA '82 (Psychology)
President, Alpha Marketing Network
Weston, Florida

Orestes "Gino" Santos was born in Cuba, the son of famous Cuban composer Orestes Santos, and his wife Hilda. Gino attended Stetson University, where he earned a Bachelor of Arts degree in 1982. While at Stetson, he was a member of the Lambda Chi Alpha Fraternity and worked for the school as the graduate counselor for the fraternity. He went on to the University of Miami Business School and earned an MBA with a concentration in marketing in 1985. In addition, he completed the Entrepreneurial Master's Program at MIT 2012.

In 1989, Gino co-founded, with his brother Henry, AMN Distributors/Premium Blend in Miami, Florida. Premium Blend is a producer of wine-based liquor substitutes that enable all types of locations to serve cocktails without needing a full liquor license. At the time, this innovative product was new to the market, and the Santos brothers were the leaders in educating the industry of this product category. In 2003 they opened an office in Los Angeles, California to service the western United States. The company has expanded its offerings throughout the years to include cocktail mixers, wines, Sangria and various liquors. Premium Blend products are now available at restaurants, bars, grocery stores, stadiums and theme parks in thirty-nine states. Gino's newest endeavor is Nature's Cut International, LLC. Nature's Cut is an importer and wholesaler of 100% organic, grass-fed beef. Nature's Cut was launched in 2017.

Gino volunteered as a mentor in the Junior Achievement Program, and as a Big Brother in the Big Brothers Big Sisters program. He served in various leadership positions in the global Entrepreneur's Organization (EO) including President. He is presently on the Past President's Council of the organization. Gino has also worked with EO, as well as with the Young Presidents Organization (YPO), as a trainer and facilitator for meetings and retreats.

In 2017, Gino became a member of the Stetson University School of Business Administration Board of Advisors, and the Stetson University Entrepreneurship Program Board. He also started a scholarship in honor of his father for students studying at the Stetson University School of Music. Stetson presented Gino with the Distinguished Alumni Award in 2019, and he was elected to the Stetson University Board of Trustees in 2022.

Gino resides in Weston, Florida with his wife Yanira, and they have three children, Valen-Marie, Gia and Gino, Jr.