Jane Edmunds Novak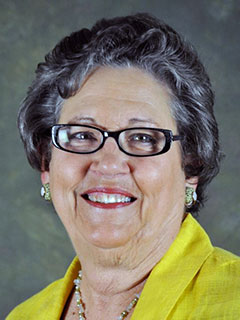 Vice Chairman, The Third Growth Foundation
Ponte Vedra Beach, Fla.
Jane Novak is the daughter of J. Ollie Edmunds, the former President and Chancellor of Stetson, and grew up on the Stetson University campus. She is a graduate of Wake Forest University and attended The New York School of Interior Design. Novak practiced interior design in New York, Atlanta and Greenville, Miss. She and her husband, Wayne, live in Ponte Vedra Beach, Florida.
Novak serves on the boards of The Cultural Center of Ponte Vedra Beach, The Gualala Redwoods Corporation as well as the Third Growth Foundation. In May 2019, after completing 24 years of service with distinction on the Board of Trustees, she was named Trustee Emerita.