Joshua Magidson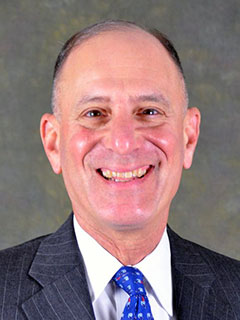 JD '80
Attorney/Shareholder, MacFarlane, Ferguson & McMullen, P.A.
Clearwater, Fla.
Joshua Magidson is a shareholder with Macfarlane Ferguson & McMullen, P.A., of Clearwater, Florida. Magidson received his BA from the University of Maryland, an MA from the University of Connecticut and his JD from Stetson University College of Law.
He has served as chair of the College of Law's Board of Overseers, chairman of the Ruth Eckerd Hall, Inc. and former president of the Stetson Lawyers Association.
Having served on the Board in an ex officio capacity since 2007, Magidson was elected to the Board of Trustees in 2016. Currently, he serves as chair of the Development & Alumni Engagement Committee.