Jill K. Jinks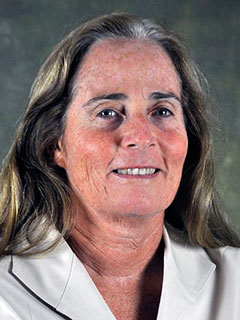 BBA '79 (economics, finance), Delta Delta Delta
President and CEO, Insurance House Holdings, Inc.
Atlanta, Ga.
Jill Jinks joined Insurance House in 1985 and has held increasingly responsible positions until she was named to her current role in 2000. Her leadership extends to an active role in the insurance industry, where she is past president of the Georgia Association of Property and Casualty Insurance Companies and is a past president of the Georgia Chapter of Chartered Property Casualty Underwriters. Ms. Jinks is active in her community, serving on the boards of directors of Atlanta Track Club and Private Bank of Buckhead.
She has served as chair of the Stetson University School of Business Administration Board of Advisors and has been a member of Stetson's Board of Trustees since 2002, where she currently serves on the Executive Committee and the Committee on Trusteeship. Jinks graduated cum laude from Stetson, where she played on the women's basketball and tennis teams. She holds a Master of Science from Georgia State University and an MBA from New York University.