Jill K. Jinks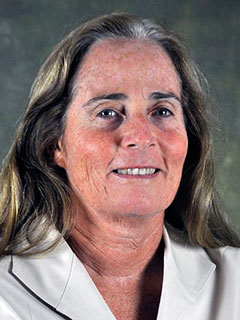 BBA '79 (Economics, Finance), Delta Delta Delta
President and CEO, Insurance House Holdings, Inc.
Atlanta, Ga.
After graduating from Stetson University in 1979, Jill began her career in the specialty property and casualty insurance business. Jill is a native Atlantan. She followed her father as CEO of the family-owned insurance organization that includes both brokerage and insurance company operating entities. She has overseen both acquisition and divestiture activities, as well as organic development of a startup technology company based in India in her role as CEO of the family holding company. In addition to experience in the insurance industry, Jill has been a founding director of an Atlanta-based community bank and currently serves as a director of a Philadelphia-based Community Bank.
Jill is an avid sailor, holding a USCG 100-ton Master credential as well as American Sailing Association Certified Instructor. She has coached the club sailing team at the University of Georgia. In addition to sailing, Jill plays tennis and volunteers her time in various capacities in support of Atlanta Boxer Rescue.
A lifelong learner with several advanced degrees, Jill earned a PhD from the University of Georgia in December 2022, and has been appointed a Research Fellow in UGA's Generative Learning and Complexity Lab in the Mary Frances Early College of Education. Her area of research is Human Learning and Complexity Science.
Jill served on the Board of Trustees for 13 years, from 2002-2015. She was an active and engaged trustee with a broad record of service on nearly all committees. After stepping off the Board for a few years, Jill returns to serve her alma mater once again. She was elected to a new term in November 2021.