Thomas M. Horton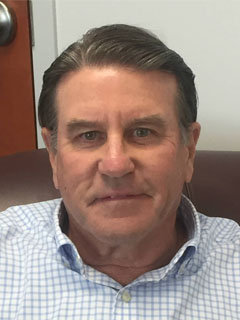 BBA '69 (business administration), Pi Kappa Alpha
Managing Partner, Monument Restaurants LLC
Richmond, VA
Tom Horton is a 1969 graduate of Stetson University. In the early 1980s, he worked in Institutional Brokerage Sales for AG Becker (now part of Merrill Lynch). He then worked at Robinson Humphrey in Atlanta, Georgia for five years in the Institutional Equity Sales group. Since 1989, Horton has lived in Richmond, Virginia, where he joined the former Wheat First Securities (now Wells Fargo Securities) as the Managing Director of Institutional Equity Sales. He was a member of the Wheat First Board of Directors and enjoyed 11 years in that capacity.
Since 1998, Horton has been an entrepreneur, investor, sales consultant, and developer. Currently, he is the Managing Partner for Monument Restaurants LLC, one of Five Guys Burgers and Fries' largest franchisees with stores in Alabama, Florida, Texas, Louisiana, Missouri, Illinois, and California.
Horton and his wife, Mary, are active members of St. James Episcopal Church in Richmond. he serves on the board of the St. James Children's Center and has served two terms on the church's Vestry. He is a tireless advocate for the health and education of children, and he enjoys serving on the Board of the Anna Julia Cooper Episcopal School. He is also active on the Board of the World Pediatric Project, which coordinates and funds medical mission trips to help heal critically ill children and build healthcare capacity in the world.
Horton was elected to the Board of Trustees in 2016.