Bruce Dahlgren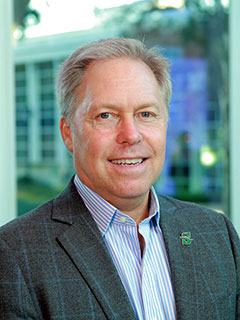 B.B.A. '83, M.B.A. '85
Global IT Executive
EVP, Chief Revenue Officer
Bruce is a global executive with more than 30 years of IT experience spanning executive committee member of a $60 billion technology organization and Chief Revenue Officer of an emerging technology company. He brings a notable record of capturing multibillion-dollar business opportunities and turning around troubled operations and client relationships. He has a broad background in P&L management, finance, sales and marketing, and M&A, and is recognized for leadership and communications skills as a key interface with the board of directors and the investment community.
Bruce's knowledge of IT bridges the gap between legacy systems and the latest technology developments in cloud computing and the digital transformation to an omnichannel world. During his 10-year career at HP and Hewlett Packard Enterprise – including serving as HPE's Senior Vice President & Managing Director of the Asia Pacific & Japan Region, where he led a 90,000-person operation – Bruce was instrumental in the value-creating strategy and execution of splitting Hewlett-Packard into four focused technology entities. He also transformed a 45,000-employee, unprofitable region into the best performer. While at HP, he capitalized on disruptive technology, building a start-up into a $5 billion industry leader.
Upon leaving HPE in 2017, Bruce was named EVP and Chief Revenue Officer of Kony, the leading cloud-based enterprise application and mobility solutions provider. In that role, he was instrumental in accelerating new customer, renewal, and ad-on service revenues, culminating in the growth of more than twice the industry rate while enhancing profitability. In the first year, he spearheaded a new go-to-market strategy to complement Kony's development platform with omni-channel applications and digital transformation solutions. He also refocused the organization to target specific industries with an outcome-oriented approach, dramatically reducing the sales cycle time and improving the win rate.
Previously, Bruce led P&L for Lexmark International's North American operation. During his five-year tenure, he increased revenue and sales productivity 50 percent and doubled operating income.
As Vice President of NCR/Teradata Corporation, Bruce developed and implemented a disruptive solution strategy to capitalize on the emerging data-warehouse market. He also has held numerous management positions with AT&T Corporation, including financial analysis & planning and sales management.
Bruce holds Master and Bachelor of Business Administration degrees from Stetson University and attended the Wharton Executive Education Program. He was elected to the Stetson University Board of Trustees in May 2018.