Bruce Dahlgren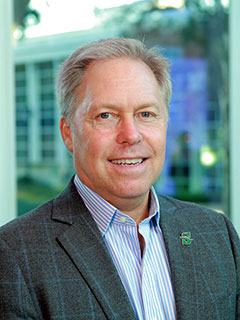 BBA '83, MBA '85
CEO/MetricStream
Bruce Dahlgren is a global technology executive with an exceptional record of growing and monetizing disruptive technologies, capturing multibillion-dollar business opportunities, and leading go-to-market strategy and operations at large public and small private companies.
In July 2020, Bruce was named CEO of MetricStream, the market leader in enterprise cloud applications for Integrated Governance, Risk and Compliance. With 500+ customers in more than 35 countries, MetricStream helps organizations drive performance, integrity and resilience with its GRC solutions and services.
Before joining MetricStream, Bruce served as CEO of Xpress Retail, a Trivest portfolio company, where he reversed declining revenue and profit with a new sales effort and expanded customer base. He also secured additional private equity funding to enable growth and technology upgrades.
Previously, as EVP and Chief Revenue Officer of Kony, the leading cloud-based enterprise application and mobility solutions provider, Bruce was instrumental transforming sales and services to a SaaS model, generating annual contract value and revenue growth at twice the market, achieving positive EBITDA and cash flow, and positioning Kony for sale to Temenos, a Swiss Fintech company.
During his more than 10-year career at HP and Hewlett Packard Enterprise – including serving as HPE's SVP & Managing Director of the Asia Pacific & Japan Region – Bruce was instrumental in the value-creating strategy and execution of splitting Hewlett-Packard into four focused technology entities. He also transformed the unprofitable Asia Pacific region into the best performer and built a startup division into a $5 billion industry leader.
Bruce sits on the Board of Advisors of TVS Digital, a new venture arm of TVS Motor Company, which completed investments in four AI, IoT and predictive analytics companies to create a comprehensive platform for the connected factory. He also sits on the Board of Altizon, an industrial IoT company, advising it on go-to-market strategy and talent development, and building a global partner ecosystem, and on the Board of Scienaptic Systems, a leading AI-powered credit underwriting company, advising on global expansion, client relationships and sales enhancements.
Bruce brings a deep background in P&L management, go-to-market and M&A, with earlier senior management roles at NCR, AT&T and Lexmark.
He received an MBA and bachelor's degree in business administration from Stetson University and attended the Wharton Executive Education Program. He was elected to serve on the Board of Trustees in 2018. Throughout his career, Bruce and his family have moved many times, including living in Singapore for five years. He and his wife now reside in the San Francisco Bay Area and have three grown children.