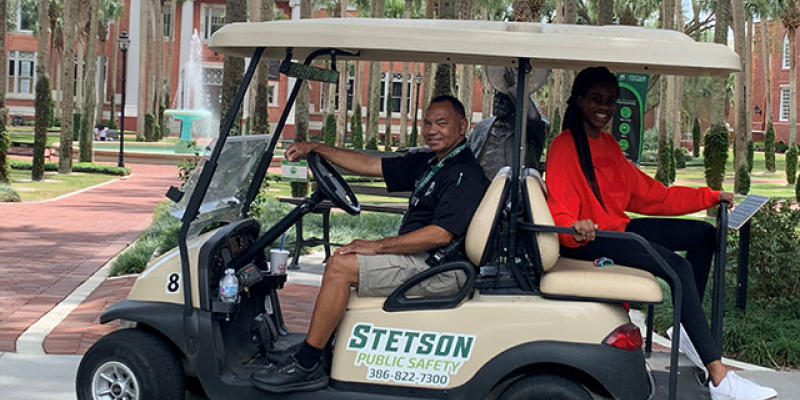 Transportation Services
If you are in danger or feel threatened, call 911 or contact Campus Public Safety
DeLand Campus: 386-822-7300
Gulfport Campus and Tampa Law Center: 727-343-1262
Emergency Medical Transportation
Community members who become ill when the Health Services is open and are unable to get to the Health Services on their own can call Public Safety at (386) 822-7300 or in an emergency at 911. Public Safety cannot provide transportation to the Health Services for routine medical appointments. To be added to our medical escort list you must reach out to Accessibility Services.
Public Safety dispatchers can also call for an ambulance when needed.
Late Night Transportation
For students moving about the campus after hours, Public Safety officers may be able to provide escorts as they are available. Call the Public Safety dispatcher at (386) 822-7300 to request an escort from dusk and until dawn. Services may be limited by campus incidents or emergencies.