Development and Alumni Relations - Meet Our Staff
The Office of Development and Alumni Relations' role is to establish a mutually beneficial relationship between the College of Law and its alumni. We provide opportunities for alumni, parents, and friends of the College to connect with their alma mater. Our staff works hard to raise money for the College of Law, coordinate volunteer efforts, and provide events that advance and engage our alumni community.
For general assistance, please contact the Office of Development and Alumni Relations at alumni@law.stetson.edu or 727-562-7818.
---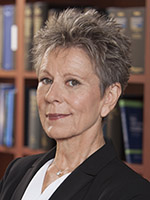 Rebecca C. Morgan
Interim Director of Development and Alumni Relations
Rebecca C. Morgan is the Boston Asset Management Faculty Chair in Elder Law, the director of the Center for Excellence in Elder Law at Stetson University College of Law and the director of Stetson's online LL.M. in Elder Law. Professor Morgan teaches a variety of elder law courses in the J.D. and LL.M. programs and oversees the elder law concentration program for J.D. students. She is the successor co-author of Matthew Bender's Tax, Estate and Financial Planning for the Elderly, and its companion forms book (Lexis), a co-author of Representing the Elderly in Florida, (Lexis), The Fundamentals of Special Needs Trusts (Lexis), Ethics in an Elder Law Practice (ABA) and Planning for Disability (Bloomberg BNA Portfolio). She is a member of the elder law editorial board for Matthew Bender. Professor Morgan has authored a number of articles on a variety of elder law issues and has spoken a number of times on subjects of elder law. She is the co-editor of the Elder Law Prof Blog (with Kim Dayton (William Mitchell) and Katherine Pearson (Penn State).
Professor Morgan is a past president of the National Academy of Elder Law Attorneys, past president of the board of directors of the National Senior Citizens Law Center, past chair of the American Association of Law Schools Section on Aging and the Law and of the Florida Bar Elder Law Section, and on the faculty of the National Judicial College. She served as the reporter for the Uniform Guardianship and Protective Proceedings Act. She served on the Florida Attorney General's Task Force on Elder Abuse and the Florida Legislative Guardianship Study Commission. She is a member of the American Law Institute (ALI), academic advisory board for the Borchard Center for Law and Aging, an academic fellow of the American College of Trusts & Estates Counsel (ACTEC), a NAELA fellow, and a member of NAELA's Council of Advanced Practitioners (chair 2012-2014). After a term on the Board of the ABA Commission on Law and Aging, she is a special advisor to the ABA Commission on Law and Aging. She is a member of the board of directors for the Center for Medicare Advocacy.
Professor Morgan was the recipient of the 2003 Faculty Award on Professionalism from the Florida Supreme Court Commission on Professionalism. She received the NAELA Unaward in November 2004 from President Stu Zimring for her accomplishments in the field of elder law. Professor Morgan, along with Professor Roberta Flowers, received the 2005 Project Award on Professionalism from the Florida Supreme Court Commission on Professionalism for their video series on ethics in an elder law practice. She received the 2006 Rosalie Wolf Memorial Elder Abuse Prevention Award from the National Committee for the Prevention of Elder Abuse. She received the Homer & Dolly Hand Award for Faculty Scholarship in May of 2008, and the NAELA President's Award from NAELA President Mark Shalloway in May of 2008. She received the Theresa Award from the Theresa Alexandra Foundation in 2008. Professor Morgan was the 2009 recipient of the Treat award from the National College of Probate Judges.
---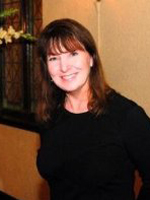 Patricia Toups
Assistant Director of Alumni Relations
A long-time resident of St. Petersburg, Patricia Toups earned her undergraduate degree in business administration from Stetson University. Toups has worked in the Office of Development and Alumni Relations since 2001 in various roles.
As assistant director of Alumni Relations, Toups brings a broad breadth and knowledge to the development team that includes historical timelines, practices and procedures, fiscal management and most importantly, a loyalty and devotion to Stetson Law and its alumni. Toups presently manages the Stetson Law Alumni chapters, alumni reunions, and events designed to involve alumni to create an affinity to the school for mutually beneficial relationships.
Toups previously worked in the Admissions Office at Stetson Law from 1980 to 1984. In 2004, she was one of three employees named Employee of the Year. Toups received the Dean's Award for service to the law school in 2007 and 2012. She has three children and lives in St. Petersburg, Fla. She is proud that one of her children is currently a Stetson Law student.
---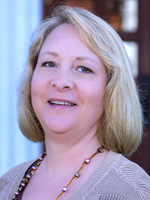 Suzanne Sousa
Administrative Support
Suzanne Sousa is the newest member of the Office of Development and Alumni Relations. She provides critical support for department-run initiatives, including event coordination, mailings, processing gifts to the College of Law, and updating the University's database.
Sousa has a 20-year history providing administrative support, specifically at the executive level. She comes from an educational family background, and thoroughly enjoys working with students within higher education. She began her career at Rochester Institute of Technology (NY) and has also worked locally for St. Petersburg College.
Sousa has a B.A., with highest honors, from Youngstown State University (OH) and attended Indiana University of Pennsylvania (PA) in Higher Education in Student Affairs. Serving as a SPCA shelter manager for five years, Sousa is very passionate about animal welfare. She currently volunteers her time with three dog rescue organizations, and spends much of her free time providing community outreach and education. Sousa is also working with local animal service personnel towards advancing the legal status of animals in Pinellas/Pasco counties and statewide.