Dean Hollis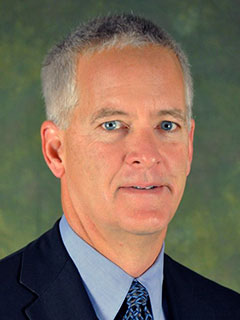 BA '82 (psychology), Pi Kappa Phi
Founder, DiVentures, Inc.
Omaha, Neb.
Until he retired in 2008, Dean was president and chief operating officer, ConAgra Foods (CAG). In that role, Hollis developed and executed a worldwide business transformation strategy, while overseeing the largest part of the ConAgra Foods portfolio, including its $12 billion consumer and customer branded businesses, consisting of over 40 global brands in 110 countries.
Currently, Hollis is a senior advisor for OakTree Capital Management (OAK), an $85 billion worldwide private equity firm. He also serves on several boards, including Advance Pierre Foods, where he serves as board chair; Landec Corporation (LNDC), where he chairs the compensation committee; Boulder Brands (BDBD), where he is Lead Independent Director and Chair of the Governance and Nominating Committee, and Diamond Foods (DMND). Hollis also has several privately-held businesses and other investments, ranging from transportation services, franchise operations, commercial real estate to specialized retailing.
Hollis currently serves on the governing boards for Creighton Preparatory School and Brownell-Talbot. He is a 1982 graduate of Stetson and is the third of four generations to be actively involved with Stetson. He was awarded the Distinguished Alumni Award in 2005 and has served on the Board of Trustees since 2000. He currently chairs the Committee on Trusteeship and serves on the Executive Committee. Dean and his wife, Lisa, currently reside in Omaha, Nebraska, with their five children, where he enjoys spending time with his family, supporting charitable organizations and scuba diving.