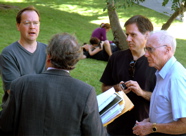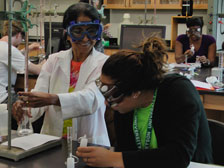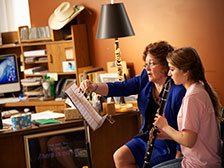 Prospective Faculty
Message from the Provost
It is with great enthusiasm that I welcome your interest in applying your talents and passion to advance excellence in learning at Stetson University. At Stetson, exceptional students, faculty, leadership, staff, alumni, and local and global communities partner to further advance learning that prepares and leads our students to lives of significance. How can Stetson University further advance excellence in 21st century learning through our steadfast commitment to liberal learning in all fields, social responsibility, academic challenge and rigor, and personal insight and development? This is the question at the core of each exceptional opportunity for faculty who are eager to join a vibrant team driven to innovate and promote contemporary liberal learning, performance, scholarship, and professionalism.
Elizabeth L. Paul, Ph.D.Executive Vice President and ProvostProfessor of Psychology
Inclusive Excellence
Stetson University is a welcoming community that proactively and intentionally engages inclusive excellence both as a core value of our community and intellectual/creative life and as a means to effect institutional transformation at all levels of the university. We believe that individual and cultural differences enhance all aspects of our educational mission, but we also aspire to foster critical understanding of the interpersonal and institutional dimensions of these differences. We strive to be a community that at the individual, interpersonal, and institutional levels:
Welcomes, respects and bridges differences;
Recognizes the value of diversity in advancing the university and local and global societies;
Creates inclusive learning environments, including a diverse curriculum predicated on ideas of inclusivity, community engagement and social justice; and
Aims to build a more socially heterogeneous bodies of students, faculty and students.
Stetson University's commitment to inclusive excellence extends throughout the University and to each of our core values: global citizenship, intellectual development, and personal growth. We strongly encourage members of under-represented groups and women to apply for employment. Candidates are encouraged to highlight skills and experiences that demonstrate a commitment to social justice, diversity and inclusion.
Stetson University is an Equal Opportunity Employer that affirms cultural diversity and inclusion as a core value of academic excellence at Stetson University. We are committed to achieving equal access in education, employment, and participation through the recruitment and retention of outstanding faculty, staff, and students from diverse backgrounds, and to meaningful academic and intellectual transformation in curriculum, research, and service. We are dedicated to actions and policies that foster a community in which individuals with various identities, cultures, backgrounds, and viewpoints work together to create opportunities for engagement through rewarding and fulfilling careers and personal experiences in a culturally and racially diverse society and a globalized world. We strongly encourage members of historically under-represented and economically-disadvantaged groups and women to apply for employment. Stetson University is an EEO, ADA, ADEA, and GINA employer. Candidates are encouraged to highlight skills and experiences that demonstrate a commitment to social justice, diversity and inclusion.