Examplify
What are my support options if I need help?
We are here to help! Here are your support options:

Stetson (8:30 a.m.- 6 p.m. EST Monday – Friday):
Phone: 727-562-7323, Option 5
ExamSoft support team: [email protected]
If received after support hours, we will reply as soon as possible.
ExamSoft (24/7 Support):
Phone: 866-429-8889
ExamSoft Exam-Taker Help Site
Please, do not contact your professor for help during your exams.
Will Examplify work on my laptop?
By ExamSoft policy, Examplify is only supported on the three most recent versions of the Windows and Mac operating systems.

If you plan on using Examplify for any exams, it is HIGHLY recommended that you DO NOT upgrade to a new operating system unless you have confirmed per the ExamSoft laptop requirements that the new OS is compatible with ExamSoft.
Please be sure to review the ExamSoft laptop requirements for your operating system prior to registering ExamSoft or taking an exam. You may need to update your device to meet minimum system requirements.
Please note that Stetson does not support Examplify on mobile devices (i.e. tablets) at this time.

You should also take at least one Mock Exam before your first exam.
How do I know if I should be using Examplify for my exam(s)?
Around the beginning of each exam registration period, the Registrar's office will send out a Final Examination Chart via email, which will indicate whether an exam is using Examplify or not. This chart is also available on the Registrar's Stetson Connect page.
How do I register for Examplify?
Using Firefox or Chrome, visit the Stetson University College of Law ExamSoft page, and enter your Exam Taker ID (your 800#) and unique ExamSoft user password to login. These credentials would have been emailed to you around the beginning of the ExamSoft registration period.
At the top of the page, be sure that the Examplify tab is selected. Then, follow the steps on the left of the page to complete registration:
Check Your Minimum System Requirements (expand PC Users or Mac Users to see requirements)
Install & Register Examplify
Setup Your Notifications
Launch Examplify, and confirm that you downloaded your current semester's exams by verifying the exams listed on the left side of the Examplify window. You may also select Exam History from the Home Menu. This will take you to your download and upload history for Examplify. Verify that you downloaded your current semester's exams by checking the download date listed next to your exam(s).
I had to register Examplify for a midterm exam; do I need to register again for final exams?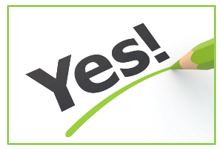 Since final exam templates are not available in Examplify during midterm exam registration, you MUST re-launch Examplify while connected to the internet to obtain your final exam templates every semester.
How do I know if I successfully registered, and have all the exam files I need?
If you find that your exam templates have not automatically downloaded:
Launch Examplify, select your exam from the list on the left of the window, and click Download Exam (please be sure you are connected to the internet.)
Please note that exams may become available at different times, and you may not see all of your exams download at once.
If you still have questions or concerns, please refer to the support options information above.
What are Mock Exams?
Mock Exams allow you to verify that your laptop is compatible and configured properly for use with Examplify. By taking a Mock Exam, you also have the opportunity to familiarize yourself with the software features and functionality before taking your exams. For additional information, please visit this article: Examplify: Take a Mock Exam
Additionally, if you have an exam that will be using Exam ID and Exam Monitor, we ask that you take the Mock Exam that utilizes Exam ID, so you may set your baseline photo and ensure your camera is working.
I'm trying to begin my exam, but the password is not working ... help!
When you launch Examplify, enter your 800# and unique ExamSoft user password to log in; this password uses your initials and the last six digits of your 800#. Please note that your unique ExamSoft user password will never be used to begin an exam.

If you are taking a scheduled exam on campus, you will be provided with your exam password in the exam room. Should you have difficulty with the password, please raise your hand, and the I.T staff member in the room will assist you. Passwords are case-sensitive.

If you are taking a remote exam, the Registrar's office will send an email containing the exam password and instructions a few moments before the remote exam is set to begin. For example, if your exam begins at 10 a.m., you should receive the email by 9:55 a.m.
Passwords are case-sensitive. Should you have difficulty with the password, or are unable to locate it, please email [email protected] for assistance.
I'm allowed to suspend my take-home exam; how do I do that?
When you are taking an exam, you may open the Exam Controls drop-down menu, and select Suspend Exam. This will allow you to suspend the exam for a time, and pick up where you left off later. Please, be careful not to click the Exit/Save option instead, as this will upload your exam file (in the event that your exam is uploaded in error, please contact [email protected] for assistance.)

You may be required to enter a resume code; this would have been provided by the Registrar's office via email prior to the exam.
I have an exam that uses ExamID and ExamMonitor. What does this mean?
ExamID allows for identity verification through facial recognition, while ExamMonitor records video and audio to ensure exam integrity. We strongly recommend:
My exam is supposed to have a timer. Where is that?
The timer will be located near the top right of the screen; if your screen is not maximized, you may not see the timer. Additionally, the timer may be found under Tool Kit in the upper right corner. Please note, timers cannot be included on exams with time limits over 999 minutes.
My exam isn't uploading...what do I do?
If you are taking a Secure exam, or a Non-Secure exam that blocks internet, it may take a few moments for your computer to reestablish its internet connection. It's very common for exams to take multiple attempts to upload. Please ensure that your computer is connected to the internet, and then retry the exam upload. If you are still having difficulty, please contact [email protected].
Additionally, if you took an exam that used Exam Monitor, the answer file and Exam Monitor recording will both need to upload. You may notice that the upload time is longer due to the large Exam Monitor file; this is normal.
Where can I learn more about Examplify?
The best place to learn more about Examplify is on the ExamSoft Exam-Taker Help Site, on which you can view demo videos, learn valuable exam taker tips, and also view your support options.