Joseph F. Morrissey
Professor of Law and Leroy Highbaugh Sr. Research Chair
B.A., Princeton University
J.D., Columbia University
Phone: 727-562-7804
Email: [email protected]
Office: CR-209
Courses
Contracts, Constitutional Law, Business Entities, Securities Regulation, International Sales & Arbitration, The Documents of the Deal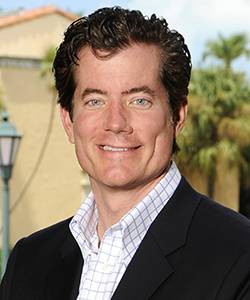 Professor Morrissey received his B.A. from Princeton University and his J.D. from Columbia University School of Law. He practiced corporate and securities law for Mayer, Brown & Platt, and later Kirkland & Ellis. He also spent several years overseeing a Russian asset portfolio for an investment company in Switzerland. His practice led him to run offices in Tashkent, Uzbekistan; Geneva, Switzerland; and Moscow, Russia.
In the summer of 2001, Professor Morrissey began his full-time academic career at Chicago-Kent College of Law. He joined Stetson Law in the summer of 2004.
Professor Morrissey has taught and published articles in the areas of contracts, constitutional law, corporations, securities, and international private law. His articles have appeared in the Columbia Business Law Review, the University of Pennsylvania Journal of Constitutional Law, The University of Chicago Journal of International Law, The Georgia State University Law Review, and others. Professor Morrissey is the author of International Sales & Arbitration (Aspen Select, 2d Edition, 2017); co-author of Elder Law in Context (Aspen, 2017), and Bankruptcy Law in Context (Aspen, 2019); and authored the Business Entities Chapter in Ellen Podgor's Overview of US Law (Carolina Academic Press, 2d Edition, 2018).