Online LL.M. in Advocacy
Distinguish Yourself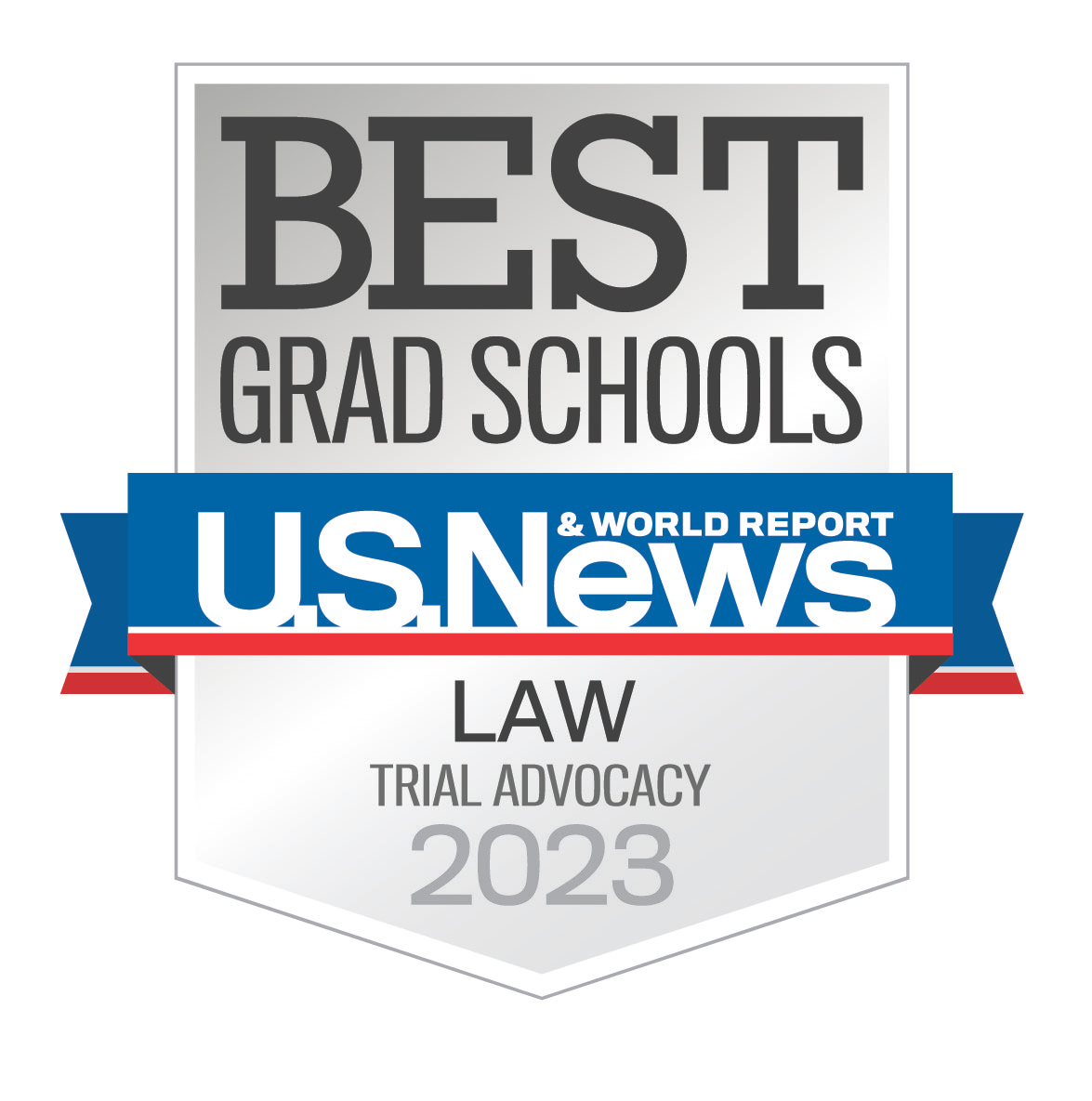 We've all seen them - exceptional advocates who stand head and shoulders above their peers. Advocates who connect, explain, and persuade with ease. Advocates who compel their audiences to action. If you possess the desire to be just such an advocate, Stetson's Online LL.M. in Advocacy is for you.
The Online LL.M. in Advocacy was designed to foster participants' development into full-spectrum legal advocates by challenging common assumptions about advocacy, encouraging personal growth, and teaching how to couple advocacy skills with sound legal analysis and strategic planning. Courses offered include but are not limited to Advanced Evidence, Mastering Voir Dire, Expert Witnesses, and Technology Enhanced Advocacy.
With the demanding schedules of practicing attorneys in mind, Stetson's LL.M. in Advocacy uses a part-time, distance-learning model. The vast majority of course work is conducted online through activities such as viewing lectures, contributing to discussion boards, and submitting video content. Generally, lectures are prerecorded and students view them at their convenience within a given timeframe. Other components are conducted in real time. Regardless of individual component formats, the program as a whole is designed to be as flexible and convenient as possible. Most courses are broken down into weekly modules with lesson plans and assignments due by the end of each week.
Why Stetson Law?
Stetson's advocacy program is one of the best in the nation. Advocacy isn't an afterthought at Stetson; it's our core mission, and it shows. Stetson is ranked #3 by U.S. News and World Report.
Stetson's leadership role in advocacy education is no accident. Rather, it's the direct consequence of the attention and resources we devote to the study and practice of advocacy. Stetson has experienced advocates on its full-time and adjunct faculty (see the bios of our Advocacy LL.M. Adjunct Faculty below), a Center for Excellence in Advocacy, an online Advocacy Resource Center, and no fewer than five on-campus courtrooms that bear witness to our commitment to advocacy education. Stetson is also currently building a brand-new Advocacy Institute that will have seven brand-new courtrooms and state-of-the-art technology.
We not only train advocates, but we also train those who teach advocacy during our annual Educating Advocacy Teachers Conference. Each year, advocacy professors, instructors, and practitioners from across the U.S. and as far away as Australia and Scotland gather in Gulfport to learn how Stetson teaches advocacy and to share ideas for advancing the art of advocacy. As an Advocacy LL.M. student, you will be given the opportunity to attend this Conference.
Eligibility and How to Apply
Stetson welcomes talented individuals who possess a broad range of professional and academic experiences, and who meet the eligibility requirements.
Apply here by August 15: https://llm.lsac.org/login/access.aspx?appl=5630L2
Questions? Email: [email protected]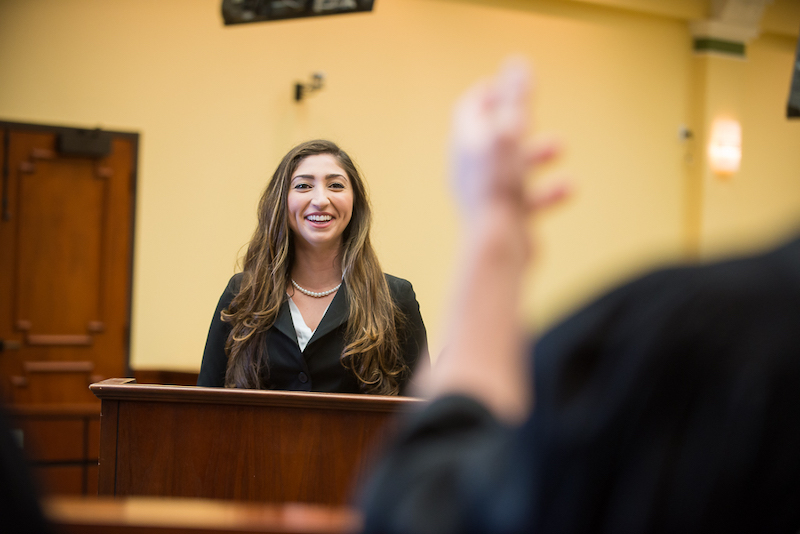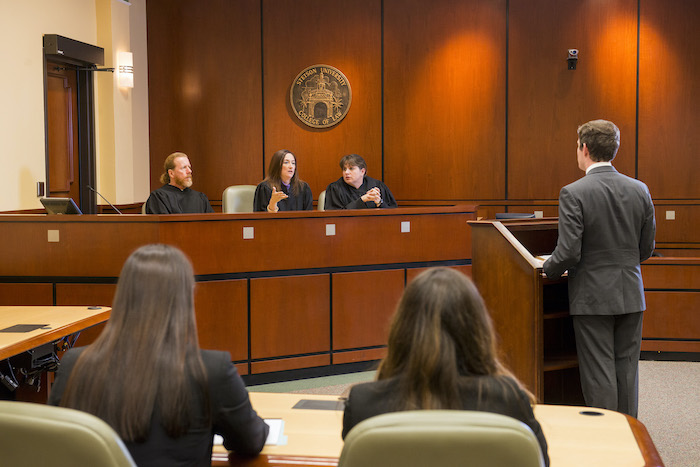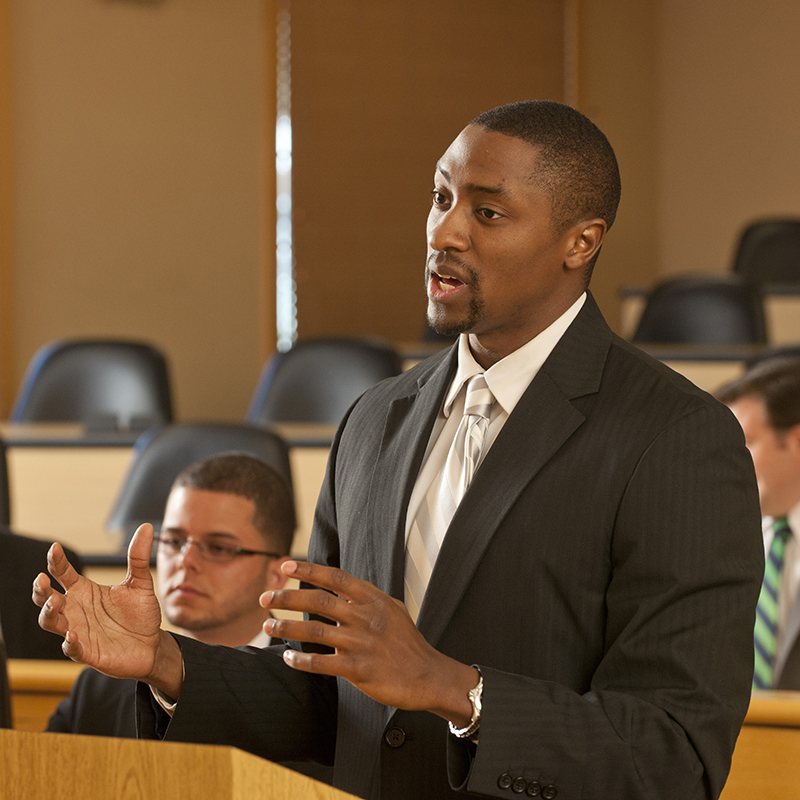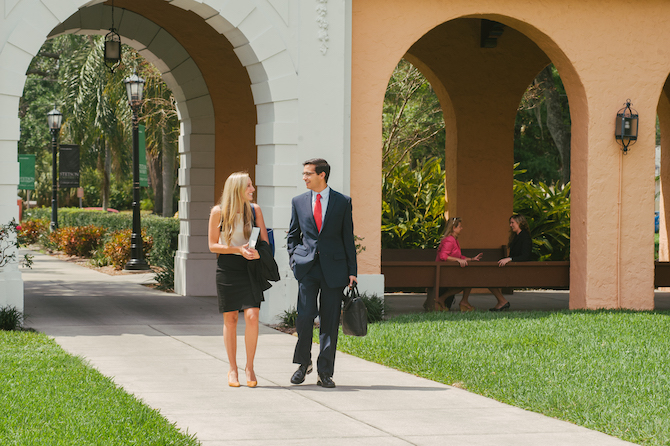 "There is no advocacy program like the Stetson Advocacy LL.M. As both a graduate of and now a professor in the program, I can attest that it will unlock your potential as a trial advocate. The faculty and courses are focused on the study and advancement of trial advocacy theory and practice. If you want to take your courtroom advocacy to the next level, get a Stetson Advocacy LL.M."
Joseph Bodiford, J.D. '95, LL.M. '14
State and Nationally Board-Certified Criminal Trial Lawyer
"While pursuing my juris doctorate degree I realized I wanted to become a trial lawyer. Mock Trial tryouts had already come to a close, so I looked up LL.M. programs in Trial Advocacy and Stetson's online program caught my eye. As a native of New York City, I wanted the flexibility to be able to have the feel of the classroom setting without needing to be on campus. [With] my LL.M. degree I [am now] equipped with the advocacy and writing skills that are essential for success as a lawyer and a leader."
Tracie T. Reese
LL.M. in Advocacy Graduate
Meet Our Staff and Faculty
Click names for full bios
Joseph Bodiford
Adjunct Professor of Law
Elizabeth I. Boals
Director, Center for Excellence in Advocacy
Assistant Professor of Law
Carlos Concepcion
Adjunct Professor of Law
Kate Donoghue
Associate Director of the Center for Excellence in Advocacy
S. Rafe Foreman
Adjunct Professor of Law
Jared J. Hatcliffe
Adjunct Professor of Law
Adam Levine
Adjunct Professor of Law
Arturo Rios
Adjunct Professor of Law
Grant Rost
Adjunct Professor of Law
James A. Sheehan
Adjunct Professor of Law
Ken Troccoli
Adjunct Professor of Law
Learn more about our staff.
Learn more about our adjunct faculty.