Advocacy Certificate of Concentration
Your future as an advocate starts at Stetson.
Stetson University College of Law offers students a unique opportunity to study and gain experience in Advocacy. Graduate with the persuasive techniques and experience you need to ethically and skillfully represent clients at all stages of litigation -- arbitration, client counseling, mediation, negotiation, trial, and appellate practice.
The objective of the Advocacy Certificate of Concentration is to help prepare those students planning a career in litigation by ensuring that they take courses particularly applicable to litigation, receive mentoring from members of the faculty with experience and interest in this field, and reward students who demonstrate high degrees of proficiency, ethics, and competence in litigation matters.
Compete With the Best
We prepare students to walk into the courtroom with confidence and expertise, and that begins not only with world-class faculty and state-of-the-art courtrooms, but with the drive of fellow peers. Stetson students have the opportunity to participate on award-winning competition teams. Find inspiration in the drive to succeed and admiration of your peers. Feel at home in the courtroom as you push yourself alongside top students. Feed your drive to win.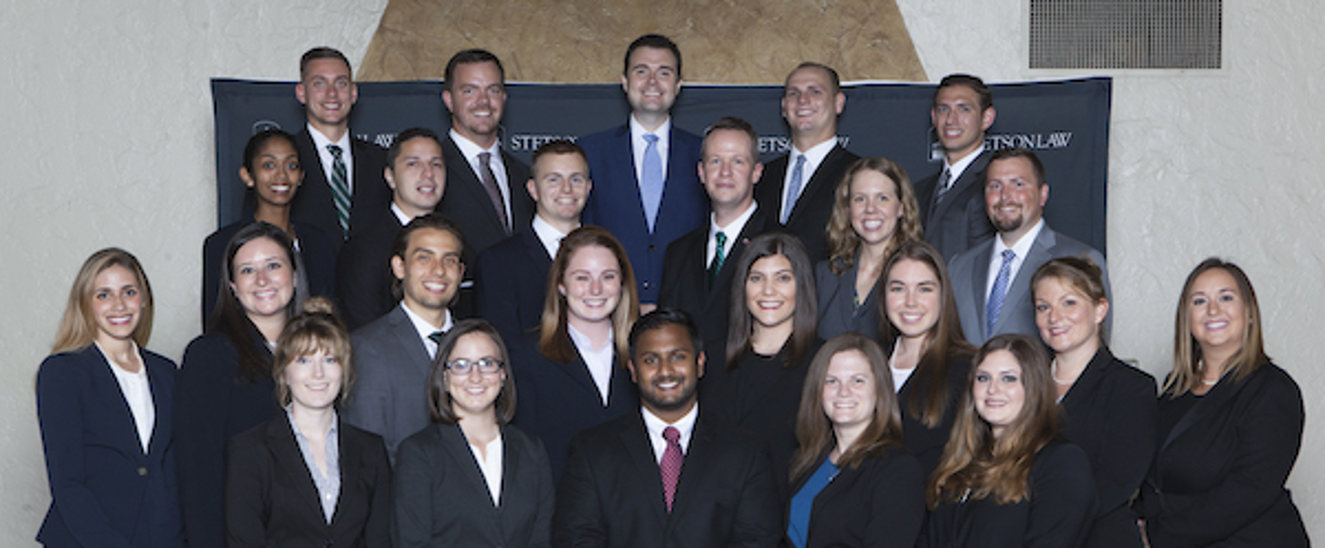 Moot Court Board
Competing in constitutional law, criminal procedure, environmental law, international law, veterans' affairs, tax and workers' compensation. Participate with National Moot Court Champions.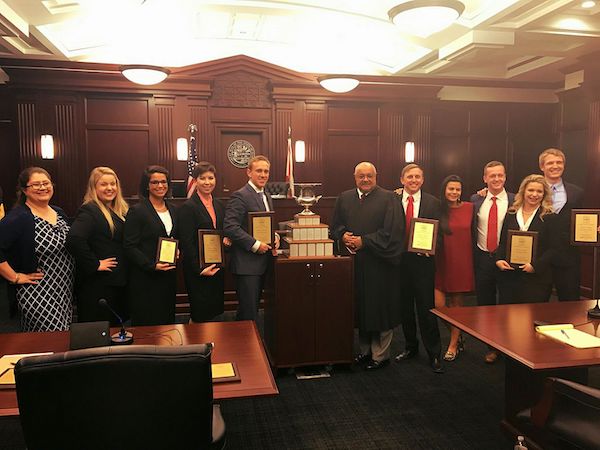 Trial Team
First place winners in more national level trial competitions than any other law school in the nation.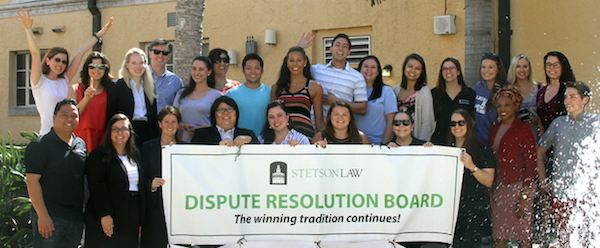 Dispute Resolution Board
Competing in the areas of client counseling, negotiation, mediation, and arbitration. Compete alongside the National Dispute Resolution Championship Team.