Accelerated J.D. for Foreign Attorneys
Stetson University College of Law will allow qualified foreign-educated attorneys the opportunity to apply as transfer applicants. This will allow candidates to complete the J.D. in an accelerated manner, typically two years if attending on a full-time basis. Candidates may also apply for part-time consideration. Following graduation, candidates may sit for the Bar Examination in any state.
The Associate Dean of Academic Affairs may grant an admitted J.D. applicant who holds a foreign law degree up to 29 academic credits toward a Stetson J.D. degree. The credits may be used to satisfy elective credits. Please review the Transfer Credit Policy found at www.law.stetson.edu/policies.
Frequently Asked Questions:
Will I need to take the LSAT?
Applicants will no longer need to take the LSAT.
What English-Language Proficiency Tests will you accept?
Applicants whose native language is not English and who have not completed an undergraduate or graduate degree at an English-speaking institution must submit a TOEFL score of at least 100 on the Internet-based test. TOEFL scores are valid for three years. For TOEFL information, visit www.ets.org. Fluency in English may also be established by alternative assessment such as scoring at least a 7 in IELTS. For more information, visit www.ielts.org.
When will I be able to apply?
We will make the application available after November 1 for a fall semester entry (with an August 1 deadline). We do not anticipate allowing spring entry.
Which application should I use?
Please do not use the general Transfer Application. We will post the application for this program on our website after November 1. Do not register with the Law School Admission Council's JD Credential Assembly Service (JD CAS). There is no need to pay for that service.
Which Transcript/Credential Evaluation Agencies will Stetson Law accept?
Stetson University College of Law requires a credential evaluation (showing course-by-course evaluation and degree equivalency) for foreign attorneys applying as transfer students. Please secure evaluation through one of the following approved agencies:
What are the other steps to apply?
After November 1 when we release the application, you will be able to follow a step-by-step set of instructions. If you wish to meet with a counselor to review the steps to apply, please contact us at LawAdmit@law.stetson.edu to schedule an appointment.
For more information, contact the Office of Admissions and Student Financial Planning at lawadmit@law.stetson.edu or 727-562-7802.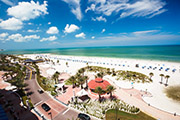 Why Visit Tampa Bay, Florida?
New York Times named St. Petersburg one of "52 Places to Go in 2014"
St. Pete Beach ranked "America's Top Beach" in 2012 by TripAdvisor
Forbes magazine says St. Pete is experiencing an "art- and food-fueled renaissance"
Salvador Dali Museum houses one of largest collections by famed artist
Need more reasons? Check out:
Visit St. Petersburg/Clearwater