About Our Dean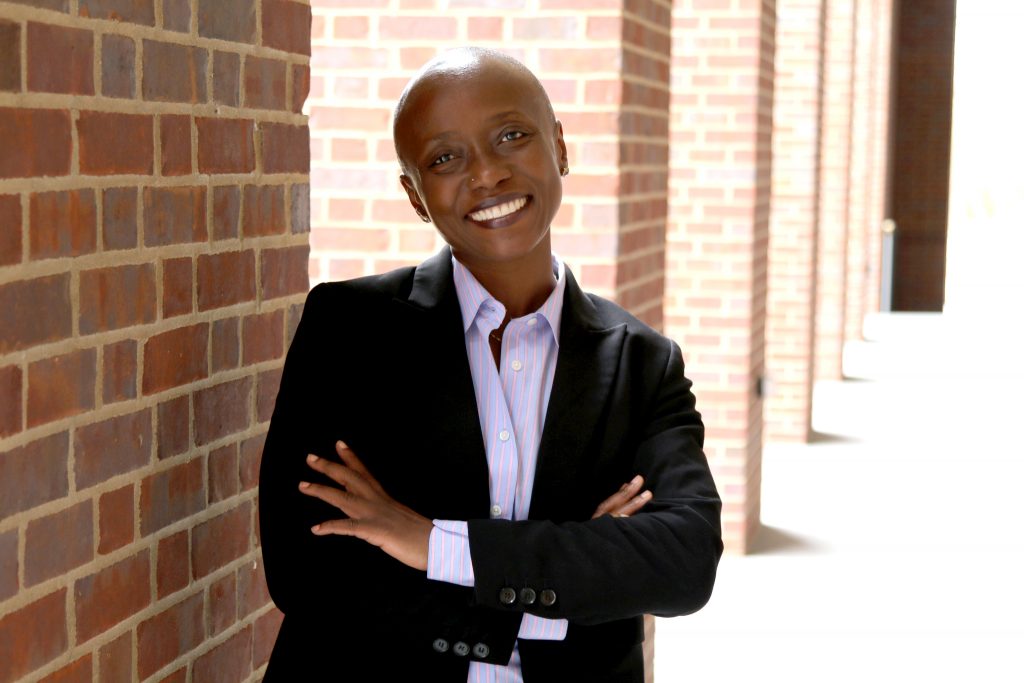 Dean Michèle Alexandre joined the University of Mississippi in 2008 as an associate professor, from the University of Memphis School of Law. Dean Alexandre is the first black valedictorian of Colgate University. She earned her Juris Doctor (J.D.) from Harvard Law School. Her teaching and scholarly areas include constitutional law, international law, civil rights law, disability law, critical race theory, human rights, and gender.
Dean Alexandre is the author of the civil rights textbook, "The New Frontiers of Civil Rights Litigation" (Carolina Academic Press), and "Sexploitation: Sexual Profiling and the Illusion of Gender" (Routledge, 2014). She was named one of Ebony Magazine's Top 100 influential African Americans of 2013 and one of the 50 "Most Influential Minority Law Professors 50 Years of Age or Younger" by Lawyers of Color Magazine. She has received Fulbright and Watson Fellowships.
Alexandre also works on issues of sustainability and economic independence for small farmers in Mississippi's Delta and other areas of the rural South. Since 2012, she has organized the Race and Sustainability Conference hosted by the University of Mississippi. This conference is a national conference focused on issues of sustainability and social justice for poor populations of the rural South.
Alexandre has published numerous law review articles, book chapters and op-eds. She has published law review articles in the Washington and Lee Law Review, the Duke Journal of Gender Law and Policy, the UCLA Chicano/a-Latino/a Law Review, the Hastings Women Law Journal, the Oxford Round Table's Forum on Public Policy, the Boston College Journal of Environmental Affairs Law Review, the William and Mary Journal of Women and the Law, the American University Journal of Gender, Social Policy and the Law, the UMKC Law Review, the University of Pennsylvania Journal of Law and Social Change, the Indiana Law Review (spring 2013) and the Oregon Law Review (spring 2013). In addition, she has published book chapters with Carolina Academic Press (Law, Property, and Society), Ashgate Publishing (Race to Injustice: Lessons Learned from the Duke University Lacrosse Players' Rape Case) and Routledge (Transcending Boundaries of Law).
Alexandre received the Ben A. Hardy Faculty Excellence Award for outstanding teaching, scholarship, and service in 2016. In 2017, she was selected as an SEC-U Academic Leadership Development Program Fellow for 2017-18.
Follow Dean Michèle Alexandre on social media!