Roy Balleste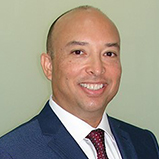 Assistant Professor of Law and Director of the Dolly & Homer Hand Law Library
B.A., Jacksonville University
J.D., St. Thomas University School of Law
MLIS, University of South Florida
LL.M., Intercultural Human Rights, St. Thomas University School of Law
LL.M., Air and Space Law, McGill University
J.S.D., Intercultural Human Rights (Internet Governance), St Thomas University School of Law
Courses: Cyberlaw, Cybersecurity Law & Policy
Roy Balleste is Director of the Dolly & Homer Hand Law Library. He has been working in law libraries for twenty years and in administration for fifteen years. Professor Balleste completed his doctorate degree (J.S.D.) in Intercultural Human Rights, analyzing internet governance policy, including its history, actors, and institutions. While completing the LL.M. at the Institute of Air and Space Law, McGill University, Balleste researched and wrote about the crossroads of cybersecurity, rules of engagement and space Law. He was the 2017 recipient of the Nicolas Mateesco Matte Space Law Prize. Professor Balleste is a member of the International Institute of Space Law (IISL), including its Cyberspace Law Working Group.
Professor Balleste teaches cyberlaw and cybersecurity law and policy. He has concentrated his scholarship and advocacy in the areas associated with the regulatory structure of the Internet, cybersecurity, outer space law, and cybersecurity in outer space. In November of 2017, Balleste participated at the United Nations High-level Forum on Space as a driver for socio-economic sustainable development. In his presentation, Balleste addressed the connection of cybersecurity and satellite communications. Balleste also participated in the United Nations Internet Governance Forum (UN IGF) in Rio de Janeiro, Brazil 2007 and Vilnius, Lithuania 2010. In October of 2012, Balleste participated—at the invitation of the U.S. Air Force Research Institute—in the second cyberpower conference at the Maxwell's Officer Training School.
Professor Balleste is a member of the Internet Corporation for Assigned Names and Numbers' Noncommercial Users Stakeholder Group (ICANN-NCSG) and the Noncommercial Users Constituency (NCUC) of the Generic Names Supporting Organization (GNSO). In 2015, Roman and Littlefield published two of his books: Internet Governance: Origins, Current Issues, and Future Possibilities, and Cybersecurity: Human Rights in the Age of Cyberveillance. He also published Law Librarianship in the Twenty-first century in 2013 (Rowman & Littlefield, Second Edition, first edition 2007).
Most recently, Balleste earned a certificate in cybersecurity (the intersection of policy and technology) from the John F. Kennedy School of Government at Harvard University, Executive Education and a certificate in blockchain strategy from the Saïd Business School, University of Oxford.
---
Phone: 727-562-7836 | Email: rballeste@law.stetson.edu | Office: CR-108 (Gulfport)