Paul Boudreaux
Professor of Law, Co-Director of the Institute for Biodiversity Law and Policy, and Director, Stetson Law Honors Program
B.A., University of Virginia
J.D., University of Virginia
LL.M., Georgetown University
Phone: 727-562-7376
Email: [email protected]
Office: DA-221 (Gulfport)
Courses
Land Use Law, Environmental Law, Real Property and Natural Resources Law Seminar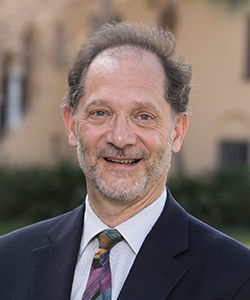 Biography
Paul Boudreaux teaches and writes on topics of law and geography, including land use law, environmental law, natural resources law, and property. Areas of interest include suburban sprawl, urban redevelopment, endangered species protection, and water quality.
His book The Housing Bias explored the effects of exclusionary zoning against low-cost housing. He founded and wrote the Land Use Prof Blog from 2006 to 2009. He is currently working on a book about the role of the suburbs in modern America.
Professor Boudreaux is the editor of the Journal of International Wildlife Law and Policy, which has published articles from scholars across the world for more than 20 years. He advises national and local environmental groups.
After clerking for the late Judge George Revercomb of the U.S. District Court for the District of Columbia, he worked at the U.S. Department of Justice, where he litigated civil cases in federal courts across the nation for more than a decade.
He served as Stetson's Highbaugh Chair from 2008-2010.