Michael VanDerZee
Professor of Practice and Director of Trial Teams
B.A., DePauw University
J.D., Stetson University College of Law
Phone: 727-562-7615
Email: [email protected]
Office: (Gulfport)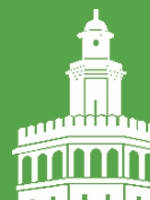 Biography
Professor VanDerZee attended DePauw University in Greencastle, Indiana, earning a B.A. in 1993. Following DePauw, he graduated with honors from Stetson University College of Law in 1996. While at Stetson, Professor VanDerZee was a member of Stetson's #1 ranked Trial Team.
After graduating from Stetson, Professor VanDerZee joined the State Attorney's Office for the Ninth Judicial Circuit, covering Orange and Osceola Counties. For the next five years, he was the lead prosecutor in over 100 jury trials, including three years as a lead felony prosecutor. In 1997, he was awarded the Mothers Against Drunk Driving Prosecutor of the Year Award for his work in prosecuting DUI offenses and providing alcohol education to college groups.
Following the attacks of 9/11, Mr. VanDerZee joined the United States Air Force JAG Corps, earning his commission in December 2001. During his first tour, he was the Officer in Charge of Legal Assistance and Operations Law, Military Justice, Administrative Law, and the Base Tax Office, as well as a Special Assistant United States Attorney. For his contributions, he was awarded the Wing Staff Company Grade Officer Award in 2003. In his next assignment, he was appointed as a Circuit Trial Counsel. He was the lead prosecutor representing the Air Force in over 100 high-profile courts-martial throughout the United States. He was a sought-after instructor and speaker throughout the Circuit on issues of trial advocacy and evidence techniques.
Following active duty, Professor VanDerZee joined the Reserves and established the VanDerZee Law Group, where he practiced criminal defense and family law. He is licensed to practice in all Florida State Courts, the Federal District Court for the Northern District of Florida, the Court of Appeals for the Armed Forces, and the Air Force Court of Criminal Appeals. Michael VanDerZee joined Stetson Law School as the Director of Trial Teams and a Professor of Practice in August 2021.