Leadership Development Committee
About
The purpose of Stetson's Leadership Development Program is to promote the holistic development of diverse leaders within our campus community by providing a guiding framework for student success in leadership development while preparing students with tools for effective citizenship, personal growth, and professional success.
The Leadership Development Committee aspires to instill a variety of effective leadership techniques in their colleagues through the presentation of speakers whom are active leaders in their communities, and through hands-on workshops where students will learn leadership techniques that they can take and apply to situations that may arise in both their lives and careers.
By encouraging effective leadership during law school and equipping students with leadership tools, the Leadership Development Committee is better preparing future attorneys for challenges they may face in practice. By providing valuable leadership guidance at this stage of the educational process, the Leadership Development Committee aims to have a positive effect on the caliber of new attorneys, ultimately benefiting the legal profession as a whole.
The Student Leadership Development Program was awarded the prestigious 2006 Gambrell Professionalism Award by the American Bar Association.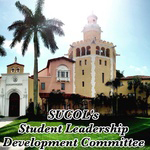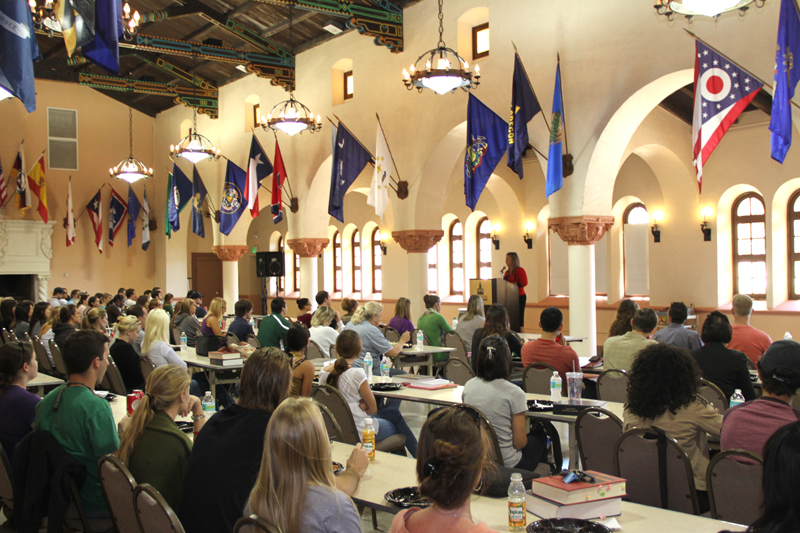 Annually, the Leadership Development Program will offer the following opportunities to students allowing them to take part in a variety of interactive sessions that will aid them in their development as attorney-leaders moving forward into their careers.
The third Wednesday of each month, the program will offer Leadership Luncheons where a prominent community member will address the student body on a topic related to leadership in one of the following settings: problem solving, management, service, team-building, communication & community.
Each semester, the committee will host an evening Workshop for students where they will listen and participate in live discussion over leadership issues. They may also have the opportunity to take away leadership materials from the event that may be applied to situations that occur down the road in career, social, or other life scenarios.
Every spring, the committee will put on a weekend Retreat where the group will employ a variety of hands-on activities and host interactive discussions with the students that will further enhance and reinforce the student's proficiencies in the leadership categories above.
Each semester the committee will provide the students with a prompt for a voluntary essay contest hosted by the program. A small prize will be awarded to the student with the best response.
Students will also be required to write a brief Capstone Essay reflecting on their experiences in the program and anticipating how their learning may be applied in their chosen careers.
Students participating in the Leadership Development Program have the opportunity to receive a certificate of recognition at graduation. Successful completion of the program requires a total of 15 leadership credits plus a thoughtfully written capstone essay. Leadership credits may be obtained in the following manner:
(Student who began prior to Fall 2014 need only 10 credits)
1 point for each Leadership Luncheon [6 offered annually]
2 points for each Workshop [1 offered per semester]
5 points (typically) for participation in the Retreat [1 offered during Spring]
1 point for participation in an essay contest [1 offered per semester]
2022-2023 Committee
SLDC Executive Chair
Hannah Klonowski
Deputy Chair of Event Logistics
Dana Ferarro
Deputy Chair of Marketing
Kylie Corbett
Deputy Chair of Program Development & Advancement
Vacant
Secretary
Lauren Bishop
Committe Member
Amanda Mercado
Committee Member
Blake Radford
Committe Member
Haylee Mixon