Clinics and Externships - Contact Us
Meet Our Staff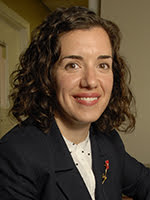 Professor Christine Cerniglia
Assistant Professor
Director of Clinical and Experiential Education
(727) 562-7621
ccernigl@law.stetson.edu
---
Ryan Hoyle
Assistant Director of Clinical and Experiential Education
727-562-7359
rwhoyle@law.stetson.edu
Projects
View the Compassionate Release Practicum application.
Clinical and Experiential Education:
clinicaled@law.stetson.edu
727-562-7357
Post-Graduate CLI Certification Request
If you are a sponsoring agency looking to secure a post-graduate CLI for a newly-hired Stetson Law graduate, you may request a Dean's Certification Letter on behalf of the graduate. For information and a review of the entire post-graduate CLI certification process, please see our Graduate CLI Resources. If you have any questions or concerns about the process, please contact Ryan Hoyle.
If you are a student with questions about eligibility or requesting a post-graduate CLI Certification, please contact Ryan Hoyle.