Dispute Resolution
The Dispute Resolution (DR) Board is the umbrella organization for the arbitration, international arbitration, client counseling, tax challenge, transactional drafting, negotiation, and mediation teams.
Both through participation in the DR class, and by participating in practice teams, scrimmage sessions, and competition experiences, members of the DR learn effective oral communication skills. DR Board members learn to "read" the audience and prepare for and engage in oral communication that is appropriate for each audience and purpose, which will be different for each of the contexts in which we compete. Our competitions also typically require fact-finding and legal research. DR Board members learn to create and execute an effective strategy to gather facts and interpret them, and to create and execute an effective, efficient legal research strategy. DR Board members serve the Stetson community and the profession through administrative hours and campus outreach. DR Board members have the opportunity to identify and practice the rules and norms of professional conduct, through handling various situations that arise in competition settings. And finally, DR Board members have the opportunity to practice self-management, including time, workload, and stress management.
The following competitions are available to the Board this year. For those competitions with regional rounds, our performance at the regionals will determine whether we are invited tocompete at the national level.
University of Houston Law Center National Mediator Competition
ABA/LSD Section of Taxation Young Lawyers Forum Law Student Tax Challenge.
ABA/LSD Negotiation Competition
Thomas Jefferson National Sports Law Negotiation Competition
ABA/LSD Arbitration Competition
William and Mary Negotiation Competition
ABA/LSD Client Counseling Competition
ABA Section of Dispute Resolution Regional Representation in Mediation Competition
RobertMerhigeEnvironmental Negotiation Competition
The INADR International Academy of Dispute Resolution Law School Tournament
Transactional LawMeet;
South Texas College of Law Houston Energy Law Negotiation Competition
Willem C. Vis International Commercial Arbitration Moot
Nelson Mandela International Negotiations Competition;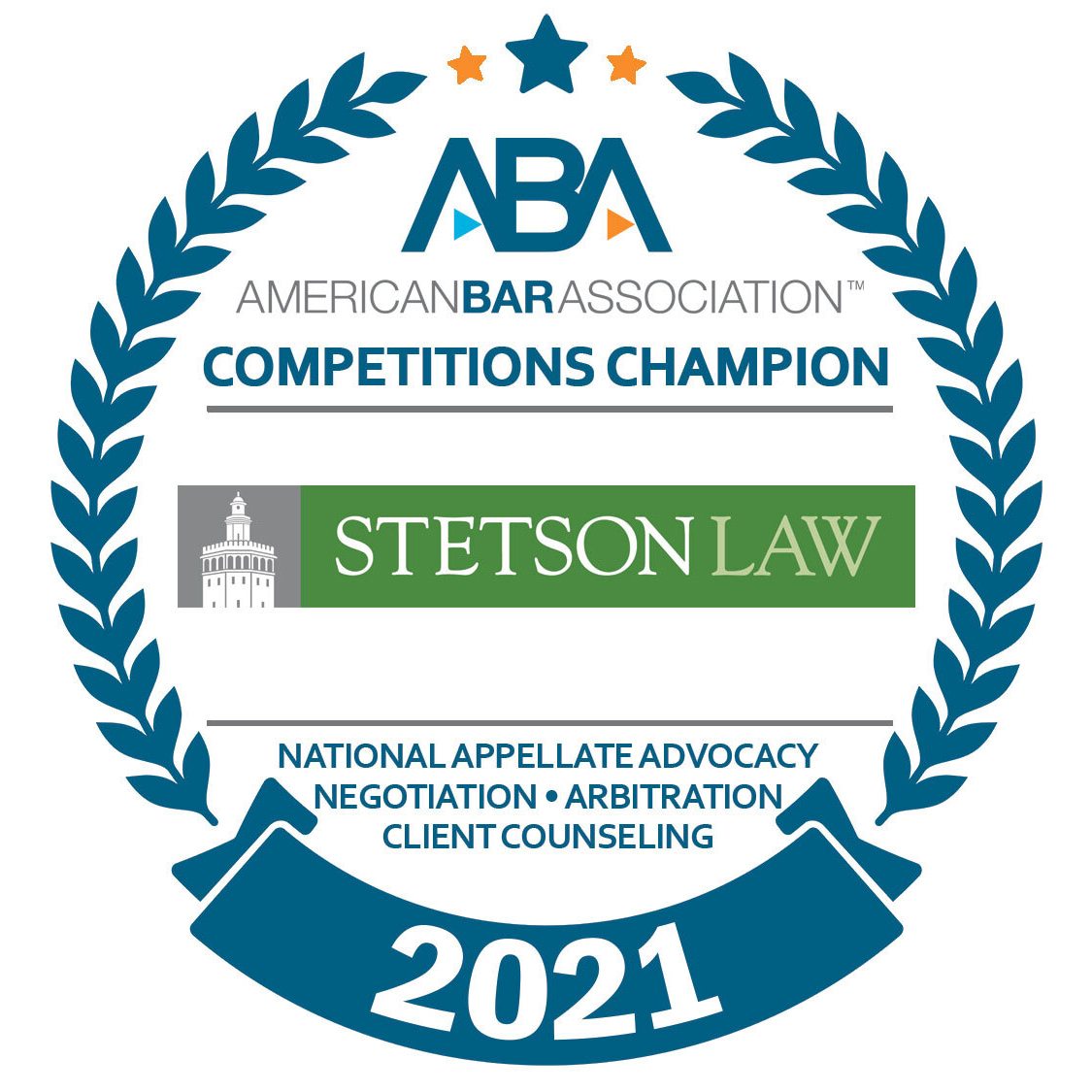 Stetson University College of Law is the first American Bar Association Competitions Champion
Stetson University College of Law in Gulfport, Florida, has been named the first American Bar Association Competitions Champion. The ABA Law Student Division hosts four practical skills competitions—the arbitration, negotiation, client counseling and national appellate advocacy competitions. The Competitions Champion Award is presented to the law school that accrues the most points through team achievements and participation in the ABA Law Student Division's four practical skills competitions. In 2018, more than 1,300 students from 156 law schools participated in one or more of these competitions.