Elizabeth Berenguer
Associate Professor of Law, Director of the Institute for the Advancement of Legal Communication
B.B.A., Mercer University
J.D., Mercer University School of Law
Phone: 727-562-7876
Email: [email protected]
Office: Dana Hall 206 (Gulfport)
Courses
Legal Research and Writing II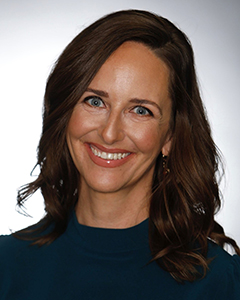 Biography
Elizabeth Berenguer joined the faculty at Stetson Law School in August 2020 as an associate professor of law.
She enjoys a national reputation as a legal scholar and leader within the legal writing community and brings expertise in the areas of curricular design/assessment and critical/comparative rhetoric. She began teaching law in 2008 and has taught a variety of courses including legal research and writing, advanced legal writing, pretrial litigation, transactional drafting, appellate advocacy, criminal law, and foundations of legal scholarship. She has designed the curriculum for legal writing programs at two different law schools and has collaborated on developing prerequisite courses for an LL.M in international legal studies program at Nottingham Law School in the United Kingdom.
Her work on the LL.M program led her to publish a book entitled The Legal Scholar's Guidebook, a process-oriented approach to scholarly research and writing. This text is a valuable resource for students and nascent legal scholars who are working on scholarly projects for seminars, law review, or publication. In addition, Professer Berenguer is widely published on issues of race, racism, class, cognitive rhetoric, and pedagogy. Much of her scholarship is available on SSRN as well as directly from the publishing journals.
Professor Berenguer's work is relevant not only in academic circles, but also in the mainstream. She has appeared on NPR, The Diane Rehm Show, and other news outlets during the Casey Anthony trial and after the tragic murder of Trayvon Martin. In 2020, following the murder of Ahmaud Ahbery, she co-authored a blog post entitled Antebellum Law is the Precedent for Today's White on Black Violence. A full listing of her publications and media appearances is available on her curriculum vitae.
As the daughter of a Cuban immigrant raised in rural Georgia, Professor Berenguer has had a lifelong fascination with what it means to belong, and in particular the ways in which language, class, and color govern belonging. She is the eldest of four girls, a mother, a wife, and an adventurer. In her spare time, she enjoys yoga, running, cycling, SCUBA diving, travel and live music (at least before COVID), a good book, and sunsets on the beach.