Online LL.M in Advocacy Adjunct Faculty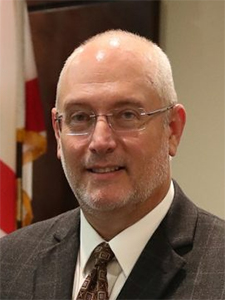 Joseph C. Bodiford is a Tallahassee native and sixth-generation descendant of Florida pioneers. He is Board Certified in Criminal Trial Law by the Florida Bar, and Certified in Criminal Trial Advocacy by the National Board of Trial Advocacy. Professor Bodiford earned his J.D. ('95) and LL.M. in Advocacy (with distinction) ('14) from Stetson University College of Law. He is AV*-rated by Mar¬tindale-Hubbell and has been elected as one of Florida Trend's "Legal Elite" and a Florida "SuperLawyer". Professor Bodiford is an experienced criminal defense attorney, having tried over a hundred of jury trials from both sides of the court¬room. He is a former felony prosecutor who has dedicated his private practice to criminal trials and appeals since 1999. He is a Lifetime Member of the Florida Association of Criminal Defense Lawyers. Professor Bodiford is admitted to practice before the United States Supreme Court, all Florida state courts, and the Federal Northern and Middle Districts of Florida.
In addition to his active criminal defense practice, Professor Bodiford has served an Adjunct Professor at Stetson Law since 2009. He has taught in both the J.D. (Florida Criminal Procedure, Trial Advocacy, Advanced Cross Examination) and LL.M in Advocacy (Advanced Advocacy) programs. He also served as an adjunct at the Florida State University College of Law (Cross Exam¬ination), and in his two years as co-director of the FSU Law Trial Team, FSU won three national competitions under his direction and coaching.
An active legal researcher and writer, he is the author of A Short & Happy Guide to Trial Advocacy (West Academic Publishing, expected spring 2023), Cross Examination in a Nutshell, (West Academic Publishing, 2018), the chapter "Cross-Examination in DUI Trial Advocacy" in Witness Preparation and Examination for DUI Proceedings (Aspatore Books, 2015), the chapter "DUI Discovery and DUI Trial Advocacy" in Trends in DUI Discovery (Aspatore Books 2014), and the chapter "White Collar Crimes" in the Florida Bar's Civil Litigation Handbook (all editions 2000 to present). He has served as the update editor of LEXIS/Matthew Bender's Florida Traffic and DUI Practice Manual, and was the research assistant for Professor William Eleazer's Florida Evidence Courtroom Manual. Professor Bodiford is the owner eLEX Publishers, and publishes evidence and procedure summary trial guides used by attorneys and judges nationwide.
Professor Bodiford has also been published in criminal defense journals, op eds, and online news sources. He is called upon regularly for legal commentary on national TV and radio, and has appeared on CNN, CNN International, MSNBC, and FOX. He is the legal analyst for WCTV and provides commentary on trials and legal issues. He regularly presents CLEs for attorneys on a variety of advocacy topics. Professor Bodiford holds a Master's Degree in Trumpet Performance, and was the winner of the prestigious National Trumpet Competition in Washington, D.C. He has toured the United States and Europe as a classical trumpeter, and has performed with symphony orchestras, brass ensembles, and jazz groups all over Florida.
---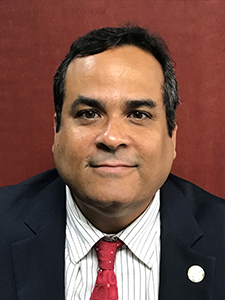 Carlos Concepción graduated with honors from the University of Puerto Rico School of Law, where he was editor of the law review. He has a master's degree from New York University and an LL.M. from Temple University Beasley School of Law, where he graduated with the highest honors. He joined Pietrantoni Mendez & Alvarez LLP in 1998, one of the most prestigious law firms in Puerto Rico, where he practiced commercial litigation and employment law.
In 2000, he started teaching at the University of Puerto Rico School of Law and directed its litigation program. His experience at the law school includes coaching students for trial advocacy competitions, as well as teaching Legal Research and Writing, Injunctions and other Special Remedies, Evidence, Civil Procedure, Federal Civil Litigation and Trial Advocacy. He also directed the UPR Legal Research and Writing Department, co-founded the UPR's pro bono program and served as Auxiliary Dean of Students Affairs. Professor Concepción has published works on evidence, particularly in the use of objections at trial, and directs the Puerto Rico Trial Advocacy Competition. In 2009, he joined the faculty of the Inter American University of Puerto Rico School of Law, where he teaches, coaches and directs its litigation program. He is also an adjunct faculty member of the University of Illinois at Chicago and has visited the faculties of Golden Gate University in San Francisco and the Ohio Northern University at Iceland. In Stetson University College of Law, Prof. Concepción participated in the "Comparative Advocacy Course" at Oxford, as well as in its LL.M. program.
Moreover, Professor Concepción was a member of the Puerto Rico Supreme Court Bar Exam Council, where he was a member of the Drafting and Grading Committee on Evidence. In addition to his academic experience, Professor Concepción has extensive experience in various areas, with a particular focus on Civil Rights, Labor and Employment Law litigation. He has participated in scores of trials, both at the administrative and judicial levels, including criminal and civil jury trials. In fact, Professor Concepción was part of a team that won the biggest jury verdict awarded in Puerto Rican history, in a case of police brutality.
---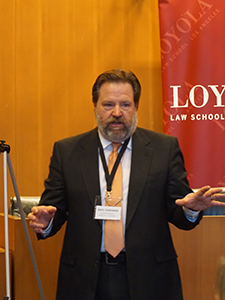 S. Rafe Foreman is the 2021 recipient of the Lifetime Achievement Award presented each year at the prestigious Educating Advocacy Teachers conference held at Stetson University School of Law.
Rafe, a partner in Hutchison & Foreman PLLC, has been representing people who have been wrongfully accused, discriminated against and/or physically and emotionally injured since 1988. He is a trial lawyer, consultant and professor and tries cases involving criminal defense, plaintiff's: personal injury, civil rights, employment, discrimination, wrongful death, excessive force and 1983 actions. Rafe is Board Certified by the Texas Board of Legal Specialization in the area of criminal law since 1994. He is licensed to practice law in Texas, Oklahoma, New Mexico, and Missouri and has jury verdicts in each of these states and has litigated cases in Louisiana, South Dakota, Colorado, California Washington, Florida and Arizona just to name a few. Susan Hutchison, his law partner, and Rafe have obtained many record setting jury verdicts throughout Texas and the country. Their most recent verdict was obtained in Dallas Federal Court in May of 2021 where they received a record verdict for their client, a 72-year-old man who was discriminated against based on gender. They have had multiple cases pending before the United States Supreme Court. Rafe has been voted as a SUPER LAWYER for many years in Texas. Rafe is both a retired and current law professor. He has been on the Trial Lawyer's College Faculty for 20 years and remains an adjunct Professor of Law at Stetson Law. Rafe retried from UMKC Law and the Douglas Stripp Endowed Chair in Advocacy after leading them to highest advocacy ranking in the school's history. Rafe, along with Professor Tobin created the only jury selection trial competition in the country known as the Show Me Challenge. He holds an undergraduate degree from Texas A&M University and a law degree from Texas Tech University School of Law. Rafe is passionate about rectifying discrimination and has a few jury trials left in him yet. Parkinson's may be his condition but it's not his story.
---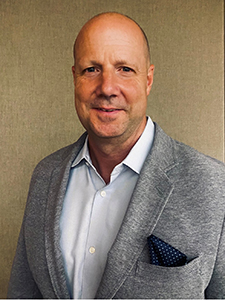 Jared Hatcliffe is a graduate of St. John's Law School. He began his legal career working for the New York City Law Department where he currently holds the position of Senior Trial Counsel. He has tried hundreds of cases involving alleged police misconduct, including allegations of excessive force involving shootings, use of tasers and civil rights violations; employment discrimination; medical malpractice, negligent design; premises liability; and automobile liability. Many of these cases involved catastrophic damages issues.
Professor Hatcliffe previously taught at the John Jay College of Criminal Justice and currently teaches at the Elisabeth Haub School of Law at Pace University and Stetson Law. He is a moderator and instructor for the N.Y.C.L.D.'s Tort Division's in-house trial training and has taught programs at the National Institute for Trial Advocacy for the past several years and given lectures on Trial Advocacy at St Hugh's College, Oxford University. Professor Hatcliffe is also a co-creator of the Advocate's Advantage which is a blog that gives advocacy students a forum to publish articles.
This past year he was awarded the Loretta Musial Service Award by the Pace Trial Advocacy Department and selected by vote of the graduating class as the Barbara C. Salken Outstanding Adjunct Professor of the Year.
He recently published Trial Advocacy: The Art of Story Telling: Strategies for Winning a Trial in New York State Court and co-authored and New York Criminal Procedure: An Analytical Approach to Statutory, Constitutional and Case Law for Criminal Justice Professionals, 3d Ed.
---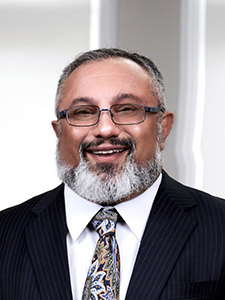 Adam Levine graduated from Lehigh University (Bethlehem, PA) with honors with a Bachelor of Arts in Biology and dual minors in Classics and Psychology before attending the Albany Medical College (Albany, NY) and earning an M.D. Adam completed an internship and residency in Obstetrics and Gynecology at the Medical University of South Carolina (Charleston, SC) and then a fellowship in Reproductive Endocrinology and Infertility at the Johns Hopkins University College of Medicine before moving to Tampa Bay to work in a private practice.
After a mid-life crisis, Adam enrolled in the part-time J.D. Program at Stetson University College of Law. After graduating with honors from Stetson a semester early, and passing the Florida Bar, Adam opened a law practice and began teaching at Stetson about a year after graduating. Adam teaches or has taught: Advocacy and Communication Skills (University of Victoria College of Law and Justice (Melbourne, AU); Introduction to the Physical Examination and Critical Interpretation of Medical Records (Stetson and Texas Tech University College of Law (Lubbock, Tx); Deposing Medical Experts (Stetson); Expert Witnesses for LLM in Advocacy (Stetson); Florida Medical Malpractice (Stetson, Western Michigan University Cooley School of Law (Riverview, Fl); and Medical Jurisprudence (Stetson).
Over the past 11 years at Stetson, Adam also supervised several J.D. Students' independent research projects. Adam currently practices Health and Administrative Law and Civil Litigation in the law practice he founded in addition to some limited clinical research trials to maintain his medical license. Adam is currently working on writing a Health and Administrative Law textbook that he was recently invited to author.
---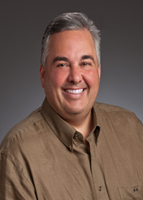 Arturo R. Rios, Esq. (Art), obtained his J.D. at Stetson University College of Law, and an LLM in Trial Advocacy at Temple University. Mr. Rios' practice, based in St. Petersburg, Florida, is solely focused on deportation defense and immigration litigation in Federal Courts. Board Certified in Immigration and Nationality Law, Mr. Rios has served on the Board of the American Immigration Lawyers Association (CFC) for over twelve years, served as the Chapter's Ambassador to the American Immigration Council, the Regional Vice-Chair for the AILA-CFC Tampa Region, and the AILA-CFC EOIR/OPLA Liaison. Mr. Rios is also an Adjunct Professor at Stetson Law, where he teaches Immigration Litigation and Advocacy.
---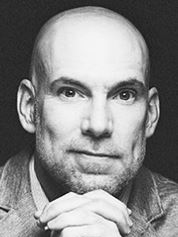 Professor Grant Rost is a former plaintiff's personal injury attorney who represented clients in almost all 88 counties in Ohio while working for a large personal injury firm. He first came to Liberty University School of Law as an administrator but now teaches full time. Professor Rost teaches primarily in lawyering skills, focusing on writing and oral advocacy. He is one of three moot court coaches for Liberty's nationally-ranked moot court teams. After competing as an advocate on the University of Akron's nationally ranked law school trial teams, Professor Rost also coached mock trial teams at the high school, collegiate, and law school levels. In 2017, he was honored by the student body as the recipient of the Roger C. Bern Award for Faculty Excellence. In his free time, Professor Rost is an avid outdoorsman and a professional photographer.
To supplement his legal education and advance his skill as a teacher and trainer, Professor Rost earned a Master of Education from Lynchburg College in 2015. He is an adjunct professor of law in the Stetson College of Law LL.M. in Advocacy program, teaching a course on advocacy curriculum development and instruction. He has presented at numerous training conferences for lawyers and law professors at Stetson College of Law, American University's Washington College of Law, Samford University's Cumberland College of Law, and Temple University's Beasley School of Law. Along with nationally recognized Evidence professor, Jules Epstein, Professor Rost is co-author of the Brain Lessons for Trial Lawyers monthly blog out of Temple University School of Law.
Professor Rost's areas of research and writing focus on cognitive biases, heuristics, and courtroom persuasion. He is the author of Campfires, Car Accidents, and the Cosmos: Persuasive Appeals to Jurors Through the Human Appetite for Wonder. 4 Stetson J. Advoc. & L. 54 (2017).
---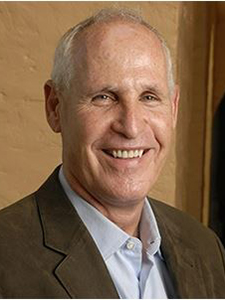 Professor James A. Sheehan is an alumnus of Stetson University College of Law, having graduated with honors in 1977. Since that time, he has been in private practice in the Tampa Bay area.
Professor Sheehan began his legal career with the City of Tampa where he served as an assistant city attorney from 1977-1981. After that, he was an insurance defense litigator for a couple of years before going to work doing general litigation for his old boss, Warren Cason, the former city attorney of the City of Tampa. In 1984, he started his own firm and has been a sole practitioner ever since, doing a variety of civil litigation, administrative law and appellate work in both state and federal courts.
About five years ago, he began a second career as a fiction writer. He has published two legal thrillers, The Mayor of Lexington Avenue and The Law of Second Chances, and has recently completed his third book, The Alligator Man, which has not yet gone to publication.
---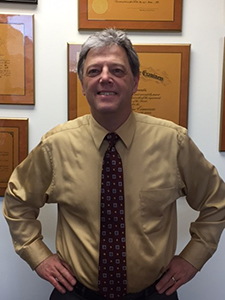 Professor Kenneth P. Troccoli teaches part-time as an adjunct faculty member. He teaches Advanced Evidence in the Stetson Online LL.M. in Advocacy Program, and Evidence, Criminal Procedure I, and Advanced Legal Analysis at the American University Washington College of Law where he has taught since 2012.
For over nineteen years (until June 2021), Professor Troccoli was an Assistant Federal Public Defender (and since 2015, Senior Litigator) in the Office of the Federal Public Defender for the Eastern District of Virginia. In that time, he represented indigent defendants charged with criminal offenses in federal court in Alexandria, Virginia. Professor Troccoli joined that office in January 2002 and has represented defendants charged with various offenses including fraud, drug trafficking, firearms offenses, immigration, child pornography, sex trafficking, and terrorism. He also has represented in a habeas corpus proceeding a terrorism defendant detained at Guantanamo Bay, Cuba. Professor Troccoli also has worked on appellate matters, including cases that were argued before the Supreme Court.
After receiving his J.D., Professor Troccoli served as law clerk to Chief Judge H. Carl Moultrie, I in the Superior Court of the District of Columbia. Thereafter, for over five years, he practiced primarily white-collar criminal defense at three law firms in Washington, D.C.: Krooth & Altman; Arent, Fox, Kintner, Plotkin & Kahn; and Cadwalader, Wickersham & Taft. He then joined the Office of Public Defender for the City of Alexandria where he worked for over six years (until 1999) first as an assistant public defender and then as a senior assistant public defender. He then returned to school and following receipt of his LL.M. in 2001, joined the Office of the Federal Public Defender in Alexandria.
Professor Troccoli's prior teaching experience includes positions as a legal writing instructor at American University's Washington College of Law, and at the George Washington University Law School. He also has lectured at legal conferences on various topics of federal criminal law and legal ethics.