Center for Excellence in Advocacy Staff
The Center for Excellence in Advocacy promotes the continuing development of unparalleled advocacy skills through teaching, scholarship and research.
Stetson Law is ranked third in the nation for trial advocacy by U.S. News and World Report. Effective advocacy is one of a successful lawyer's most important skills, and Stetson's commitment to teaching advocacy is unmatched.
As you will see below, we have a robust team of dedicated professors and professionals with a diverse mix of backgrounds, skills, and experience to help serve our clients.
If you have questions or need assistance, please contact us at 727-562-7317.
---
Elizabeth Boals
Director of the Center for Excellence in Advocacy and Assistant Professor of Law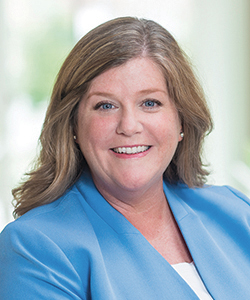 Liz Boals teaches Evidence, Criminal Law, and a variety of Advocacy courses and serves as the Director of the Center for Excellence in Advocacy. Prior to her appointment at Stetson University College of Law in 2020, Professor Boals taught at American University Washington College of Law (AUWCL) for 15 years. At AUWCL, she served in administrative positions including as the Assistant Dean of Part-time and Online Education, Director of the Criminal Justice Practice and Policy Institute, and Associate Director of the Weinstein Trial Advocacy Program.
Professor Boals has published a variety of advocacy case files and books on criminal procedure and expert testimony. She is the recipient of multiple teaching and community leadership awards and is a long-time member of the National Institute of Trial Advocacy (NITA) teaching faculty. Professor Boals lectures frequently both domestically and abroad on topics related to expert witness testimony, eye-witness identification, and trial skills.
Before transitioning to a full-time teaching position, Professor Boals was a labor and employment litigation attorney for the U.S. Department of Commerce and in private practice. Professor Boals began her legal career as a public defender in the Office of the Public Defender in Alexandria, Virginia, handling a felony caseload from trials in Circuit Court through appeals to the Virginia Court of Appeals.
---
Director of Trial Teams and Professor of Practice

Mr. VanDerZee attended DePauw University in Greencastle, Indiana, earning a B.A. in 1993. Following DePauw, he graduated with honors from Stetson University College of Law in 1996. While at Stetson, Mr. VanDerZee was a member of Stetson's #1 ranked Trial Team.
After graduating from Stetson, Mr. VanDerZee joined the State Attorney's Office for the Ninth Judicial Circuit, covering Orange and Osceola Counties. For the next five years, he was the lead prosecutor in over 100 jury trials, including three years as a lead felony prosecutor. In 1997, he was awarded the Mothers Against Drunk Driving Prosecutor of the Year Award for his work in prosecuting DUI offenses and providing alcohol education to college groups.
Following the attacks of 9/11, Mr. VanDerZee joined the United States Air Force JAG Corps, earning his commission in December 2001. During his first tour, he was the Officer in Charge of Legal Assistance and Operations Law, Military Justice, Administrative Law, and the Base Tax Office, as well as a Special Assistant United States Attorney. For his contributions, he was awarded the Wing Staff Company Grade Officer Award in 2003. In his next assignment he was appointed as a Circuit Trial Counsel. He was the lead prosecutor representing the Air Force in over 100 high-profile courts-martial throughout the United States. He was a sought-after instructor and speaker throughout the Circuit on issues of trial advocacy and evidence techniques.
Following active duty, Mr. VanDerZee joined the Reserves and established the VanDerZee Law Group, where he practiced criminal defense and family law. He is licensed to practice in all Florida State Courts, the Federal District Court for the Northern District of Florida, the Court of Appeals for the Armed Forces, and the Air Force Court of Criminal Appeals. Mr. VanDerZee joined Stetson Law School as the Director of Trial Teams and a Professor of Practice in August 2021.
---
Associate Director of the Center for Excellence in Advocacy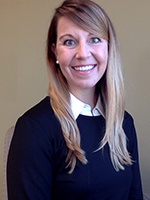 Kate Donoghue earned her Bachelor of Arts from Bowdoin College with an All-Academic Honor in 2007, and her Juris Doctor Magna Cum Laude from Fordham Law School in 2010. While at Fordham, Kate was a member of Fordham's Trial Advocacy Team and the National Champion of the 2009 Lone Star Classic.
Following graduation, Kate practiced complex commercial litigation in New York, with a particular focus on contract and land-use disputes. Kate subsequently transitioned into public service advocacy where she initially represented abused and neglected children in juvenile court and then spent six years as an Assistant State's Attorney prosecuting felony cases on behalf of the State of Connecticut at both the trial and appellate levels. As a prosecutor, Kate was appointed as a Domestic Violence Coordinator and to Connecticut's Human Trafficking Task Force. Throughout her years of practice, Kate was also employed as an Adjunct Professor of Trial Advocacy at Fordham Law School.
In 2020, after her family relocated to Florida, Kate transitioned to full-time academia. She was a Professor of Legal Studies at Keiser University where she received the "Rising Star" Award, as well as an Adjunct Professor of Legal Studies at Franklin University, before joining Stetson Law School as the Associate Director of the Center for Excellence in Advocacy.
---
Melanie Rice
Center Coordinator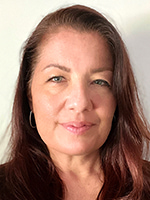 ---
Leonard Baker
Administrative Support I