2015 Keynote Address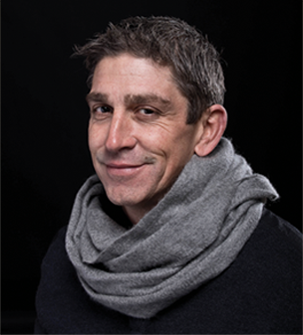 Richard Blanco - 2013 Inaugural Poet, Cuban-American Poet, Memoirist, Speaker
Richard Blanco is the fifth inaugural poet in US history—the youngest, first Latino, immigrant, and gay person to serve in such a role. Born in Madrid to Cuban-exiled parents and raised in Miami, the negotiation of cultural identity and place characterize his body of work. He is the author of the memoirs The Prince of Los Cocuyos: A Miami Childhood and For All of Us, One Today: An Inaugural Poet's Journey; the poetry chapbooks One Today and Boston Strong; and the poetry collections Looking for the Gulf Motel, Directions to the Beach of the Dead, and City of a Hundred Fires. Currently, he is collaborating with renowned illustrator Dav Pilkey on a children's book of his poem One Today.
Blanco's many awards include the Agnes Starrett Poetry Prize from the University of Pittsburgh Press, the Beyond Margins Award from the PEN American Center, the Paterson Poetry Prize, and the Thom Gunn Award. A builder of cities as well as poems, Blanco holds a BS in Civil Engineering and an M.F.A in Creative Writing. He has received numerous honors for his writings and performances, including honorary doctorates from Macalester College, Colby College, and the University of Rhode Island, and has been named a Woodrow Wilson Visiting Fellow. He has taught at Central Connecticut State University, Georgetown University, and American University. Blanco splits his time between Bethel, Maine and Boston, Mass.
Whether speaking as the Cuban Blanco or the American Richard, the homebody or the world traveler, the scared boy or the openly gay man, the engineer or the inaugural poet, Blanco's writings possess a story-rich quality that easily illuminates the human spirit. His captivating images and accessible narratives invite readers and audiences to see themselves in his poems, which for him are like mirrors in front of which we stand side by side with him—each one of us gazing into our respective lives blurred together with his, connecting us all across social, political, and cultural gaps. For in the end, his work asks himself those universal questions we all ask ourselves on our own journeys: Where am I from? Where do I belong? Who am I in this world?
Stetson Book Feast
Richard Blanco, 2013 inaugural poet, is coming to Stetson! As part of Values Day, our keynote speaker Richard Blanco will be on campus for 2 days. Please join us on Monday before Values Day to meet Richard Blanco and discuss his book, The Prince of Los Cocuyos. Free copies of the book are available at the Center for Community Engagement.
The Prince of Los Cocuyos
Date: Monday, September 14, 2015
Time: 10:00 – 11:30 am or 2:00-3:30 pm
Where: Stetson Room in the CUB

Cultural Credit Available