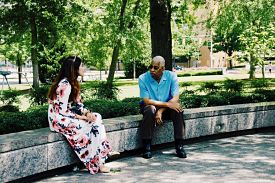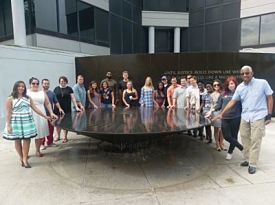 Religion and the Civil Rights Movement: A Travel Course
Due to COVID travel restrictions, this course is not being offered in Summer 2021, but we hope for it to resume in Summer 2022.
Course Description
RELS275B: Religion and the Civil Rights Movement is an introduction to the role that religion played in the U.S. Civil Rights Movement in the 1950s and 1960s. Students will study the ideas of Movement leaders who were, primarily, religious leaders to understand the religious force driving the Movement. We will also consider opposition to the Movement that was also based on religion. Because this course is delivered in conjunction with the College of Law, students will also be exposed to the struggle of blacks to change laws and practices that prohibited their freedom to participate in society as whites did. This course requires one week of guided travel to various locations that are important for Civil Rights history and for understanding the Movement. Permission of instructor, only (via scholarship competition). One unit.
Travel Description
Students will travel to six cities where they visit museums, institutes, centers, universities and historic places identified with The Civil Rights Movement and the legal history of the 1964 Civil Rights Act and the 1965 Voting Rights Act. The experience becomes deeply personal and emotional when students have personal discussion sessions with more than 20 former Civil Rights Movement veterans, civil rights lawyers, and political and media figures. During the trip, the students and faculty visit historic locations, such as The Nashville Public Library Civil Rights Collection, the National Civil Rights Museum, the Birmingham Civil Rights Institute, the Southern Poverty Law Center and National Civil Rights Memorial, the United States District Court for the Northern District of Alabama, the Rosa Parks Museum, The Martin Luther King Jr. Center for Social Change, as well the sites of the major events in the civil rights struggle in Memphis, Nashville, Birmingham, Montgomery, Selma and Atlanta. The travel will typically takes place in June and July.
Application Process
Due to a generous donation from an anonymous donor, Stetson University students may apply for a scholarship to fully fund this travel course. Scholarships are limited. Students may submit an application, which will include GPA, class standing, community engagement experience, a letter of recommendation that addresses your community engagement and a letter of recommendation from a Stetson faculty member. Recommenders must email their letters of recommendation directly to [email protected].