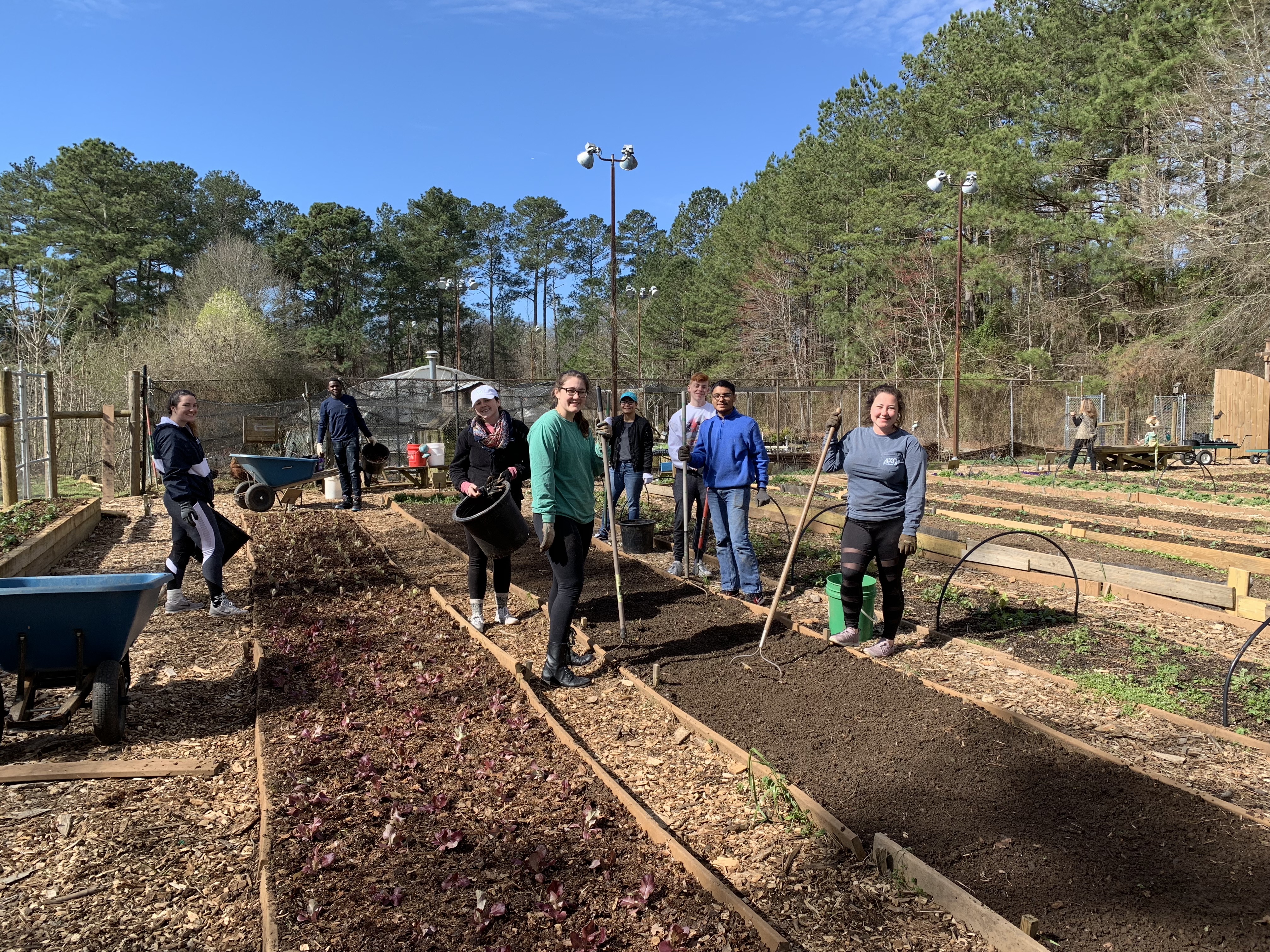 Hands On Atlanta
Impact Area: Housing and Homelessness
Site Leader: Jillian Grimmich
Finances
Student Cost: $150 per participant
Trip Cost: $350 total
Fundraising
Fundraising is an integral part of the Alternative Breaks experience. In order to keep the cost of each trip low for participants, the group will contribute their time throughout the school year to raise money.
Previous Trips
In 2019, a group of students traveled to Atlanta to work with the non-profit, Hands on Atlanta. The students got a chance to complete a variety of service projects like planting trees and packing food for people in need. The students also got to experience Atlanta and visit locations such as the Coca-Cola museum.
Applications
Applications to attend an Alternative Break trip will open in the Fall of 2019 on Hatter Sync.