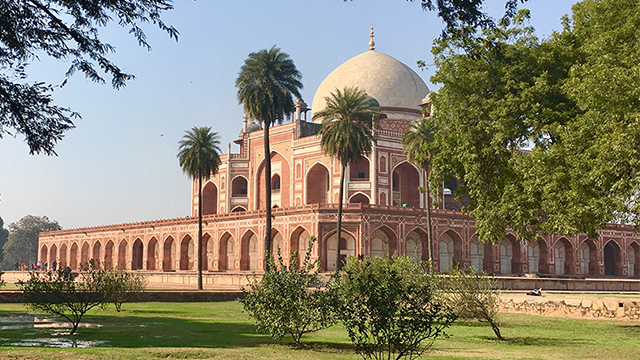 Spring Break in India
Trip to Pune, India: March 10-17, 2019
A small group of students will be selected to participate in the Spring Break in India study abroad program. The class will be held in the spring semester on January 25–27 and March 1, culminating in a trip to India on March 10–17, 2019. One additional class meeting will be held on March 22 after the trip to India. Students will have the opportunity to participate in an Indian wildlife law conference and attend an excursion to a wildlife reserve.

The Spring Break in India study abroad program is available to second- and third-year (or part-time equivalent) Stetson Law students, as well as undergraduate and graduate students from the University of South Florida. Priority will be given to those applications received by November 20, 2018, and interviews (in person or via Skype) will be held the following week.
This trip does not allow for family members to accompany students.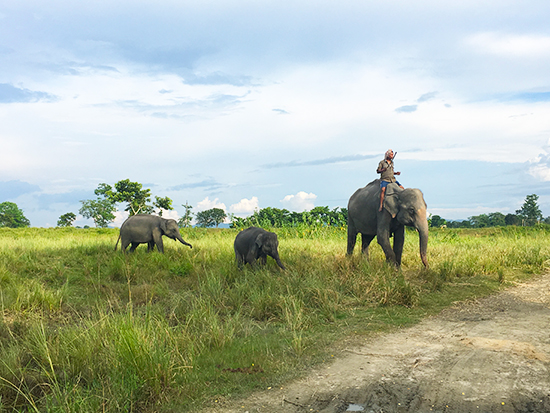 Topics in Biodiversity Law: Convention on International Trade in Endangered Species (CITES) (1 credit)
Instructor: Royal Gardner
This course will give students the opportunity to learn about the Convention on International Trade in Endangered Species of Wild Fauna and Flora (CITES), a multilateral environmental agreement that regulates international trade of endangered animals and plants to avoid their over-exploitation. The course will feature presentations by guest speakers from NOAA Fisheries (and possibly other agencies) who will discuss how CITES is implemented in the United States. Students will select a CITES-related topic to research and will give a short presentation as part of the course. Students also will participate in an Indian wildlife law conference in Pune, India as part of the spring break trip to India. Course topics will include the following:
How CITES is structured and operates to regulate international trade in endangered species
The varying levels of protection the convention provides for over 35,000 listed animal and plant species
The roles of the convention's Secretariat and committees
How the Contracting Parties may amend CITES and propose and approve resolutions and decisions
The ways in which the Contracting Parties implement CITES at a national level, including the roles of national management and scientific authorities
Successes, limitations, and emerging issues for the convention

Important Dates

Application Deadline: November 20, 2018
Tuition and Housing Fees Due: December 1, 2018
Program Dates: March 10-17, 2019

Deposit and Tuition Refund

A participant's application fee ($50) in the Spring Break in India study abroad program requires an accompanying deposit of $300; the deposit ($300) is applied to a participant's final invoice. Once an applicant has been accepted, the deposit is nonrefundable.

Tuition for this program is in addition to the normal full-time Spring tuition rate. Please see the Student Budget for more information.

Students are obligated to pay tuition and housing as of December 1, 2018. Any attempt to withdraw from the program after that date will not discharge the student's obligation for payment of the tuition and housing.