International Legal Education Abroad Conference
Innovative International Partnerships
Monday, April 04, 2016, 8:00 a.m. - Tuesday, April 5, 2016 2:00 p.m. (Eastern Time)
This two-day conference is designed to bring together the key players involved in international legal education abroad to discuss common challenges and to develop best practices in the field. Please join us to explore some of the most pressing issues in this area of legal education.
The International Legal Education Abroad Conference (ILEAC) brings together educators from U.S. law schools to discuss common challenges and to develop best practices in the field of international J.D. education. The inaugural event in 2011 was the first gathering of International J.D. Dual Degree administrators, and the conference has grown since then into an annual forum for educators involved in all aspects of international legal education abroad. In 2015, 60 participants from more than 30 U.S. law schools, 9 non-U.S. law schools, and 4 private sector entities/international organizations convened in Washington, D.C. to discuss how to embrace the changing legal education landscape and provide meaningful global legal experiences for law students.
While usually held in Washington, D.C. at American University, Stetson University College of Law in Gulfport, Florida offered to host the ILEAC in 2016 while American University makes transitions in their location and staffing. Stetson's willingness to hold the ILEAC on their campus this year is due to their International Programs Office staff believing it to be one of the most relevant conferences they attend all year. They are excited to welcome participants from across the United States as well as from overseas to collaborate and share knowledge, experiences, and best practices in the realm of legal education abroad.
Registration
Advanced registration is required.
Stetson Students, Faculty and Staff – No Charge
Stetson Alumni and General Public - $75.00
Full schedule will be posted closer to the conference date.
Keynote Speaker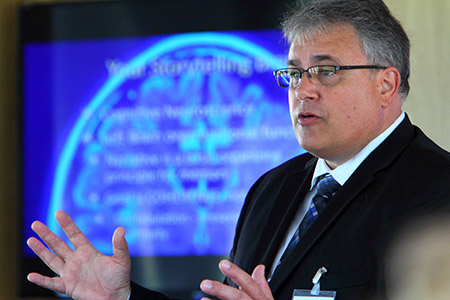 Charles H. Rose III holds an endowed professorship as the Professor of Excellence in Trial Advocacy at Stetson University College of Law in Gulfport, Florida. He also serves as the director of the Center for Excellence in Advocacy at Stetson Law, leading a nationally recognized trial advocacy program - one ranked first in the nation 17 times by U.S. News & World Report for excellence in advocacy education.
» Read More about Keynote Speaker