International Legal Education Abroad Conference - Panel Speakers
Deleso Alford
Associate Professor of Law
Florida A&M University College of Law
» Read Bio
Joshua Alter
Director of Asian Programs and Adjunct Professor of Law
St. John's University School of Law
» Read Bio
Alfredo Attié
Judge
Supreme Court of São Paulo, Brazil
Judge at the Supreme Court of São Paulo, J.D., LL.M., Ph.D. Universidade de São Paulo, Master of Comparative Law (SU CSL), Former Professor at Universidade de São Paulo (USP), Pontifícia Universidade Católica de São Paulo (PUCSP) and Universidade Estadual Paulista (UNESP), Founder of SAOJUS, an interdisciplinary center for environmental conflicts resolution, Former Member and Founder of the Tiete River Basin Committee. Founder of CBMA, Brazilian Chamber of Arbitration and Mediation, Former São Paulo State Attorney. Studied Law and History at Universidade de São Paulo, Member of ASIL and ASCL, Professor at São Paulo School of Judges, Researcher at NETI-Universidade de São Paulo, Full Fellow São Paulo Law Academy, Member of the Global Forum on Law, Justice and Development, World Bank.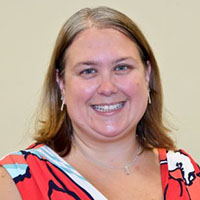 Emma Coelho
Partnership Development Manager
Anglo Educational Services
Coelho's passion for study abroad evolved after she spent a year studying in France and Spain as part of her bachelor's degree in Modern Languages. Upon graduating, Coelho joined Anglo Educational Services, a London-based Educational Service Provider in the role as programs coordinator, and is now responsible for developing new programs as partnership development manager. She travels regularly to the U.S. to work with new and existing partners, assisting them with putting together internship programs, short-term, faculty-led experiences, service learning and semester options throughout the U.K. and Europe. In 2008, she was a finalist in the Young Marketer of the Year category at the British Youth Travel Awards. Coelho is a member of the British Educational Travel Association, NAFSA, EAIE, and other UK-based educational organisations.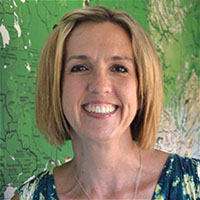 Kristen Cohen
Assistant Director of International Programs
Stetson University College of Law
Kristen Cohen received her M.Ed. in English in 2001 and her B.A. in English in 1998 from the University of Mary Hardin-Baylor in Belton, Texas. She also holds an A.P.S. in Paralegal Studies from Midlands Technical College in Columbia, South Carolina, graduating in 1995 after having served in Desert Storm with the United States Army. In addition to her military service, she possesses a wide range of international experience, working at the U.S. embassies located in Cairo, Egypt and Canberra, Australia as well as living in Berlin, Germany for two years. With a background steeped in academia, the legal field, and an international context, Cohen provides unique skills and knowledge to her current position at Stetson University College of Law as the assistant director of International Programs.
Diane Penneys Edelman
Professor of Law and Director of International Programs
Villanova University Charles Widger School of Law
» Read Bio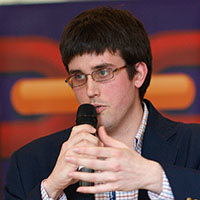 Bradley Feuling
Chairman and CEO
The Asia Institute
Bradley A. Feuling has been engaged in early stage ventures having worked with more than 50 start-up companies, including co-founding The Asia Institute, a leading host partner for educational institutions with more than 80 education partners in multiple countries. His expertise specifically is in strategic network development combining the four critical sectors of society, public, private, education and non-profit, having had previous direct association with, for example, nonprofit organizations impacting more than 287 million people. In 2011, Feuling was a keynote speaker at the Journal of Business and Leadership Annual Conference and in 2013 a keynote speaker at the University of Akron's China Week. In 2008, Feuling was featured on CCTV International's Up Close and in 2013, on CCTV News' Crossover. Feuling earned his MBA from The Krannert School of Management – Purdue University with a focus on Global Strategy. He received his B.A. from Bucknell University in both Economics and English, with a minor in International Relations. He currently resides in Suzhou, China.
Ms. Qin Jie
Deputy Director, International Cooperation and Exchange Office, Associate Professor of Law
Southwest University of Political Science and Law, Chogqing, China
Ghada Karam
Associate Professor, Dean Assistant - International Relations
Holy Spirit University of Kaslik (USEK), Lebanon
Ghada Karam gained her B.A. in Law from Saint Joseph University, Lebanon and moved to Paris to attend Pantheon-Assas University (Paris II) where she graduated with a master's degree in International Private Law and International Commercial Law. She accomplished, at Pantheon-Assas University (Paris II), her doctorate in Philosophy (Ph.D.) in international and legal studies in 2006. She gained her LL.M. at the New York University (NYU) School of Law. She is a registered member of the New York Bar since 2005, a member of the American Bar Association, the International Bar Association and the Association for International Educators (NAFSA).

Prior to joining academia, she was a practitioner for seven years. Her work now focuses on the future of the legal education, mainly the internationalization of higher education and how law schools can better prepare students to enter today's global market.

She has authored several articles and papers. Most recently, Karam spoke at the International Bar Association Annual Conference held in Vienna, in October 2015, on dual-qualification.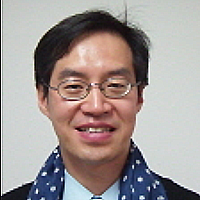 John Sanghyun Lee
Professor of Law
Soongsil University Colelge of Law, South Korea
» Read Bio
Catherine Moore
Coordinator for International Law Programs
University of Baltimore School of Law
» Read Bio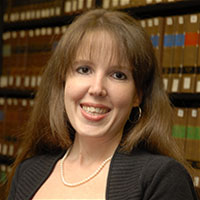 Kristen Moore
Reference Librarian
Stetson University College of Law
» Read Bio
Dr. Dana Raigrodski
Lecturer and Director of the General LL.M.
University of Washington School of Law
» Read Bio
Wanita Scroggs, J.D., M.A.
Foreign and International Librarian
Stetson University College of Law
Wanita Scroggs earned her B.A. in philosophy at Texas A&M University, and her J.D. at the Arizona State Univ., Sandra Day O'Connor College of Law. She went on to earn an M.A. in information science from the University of South Florida. She is a member of the Florida Bar Association and the American Society of International Law where she co-chairs the International Legal Research Interest Group. She serves as the foreign and international law librarian at Stetson University College of Law where she also teaches two courses in advanced legal research, one in domestic U.S. legal research and one in foreign and international legal research.
JR Swanegan
Director of International Programs
Stetson University College of Law
Swanegan previously served as director of Study Abroad, International and Diversity Outreach at the University of Missouri, where he founded the study abroad program within the College of Engineering, developing the curriculum and recruiting faculty for 10 short-term study abroad offerings annually. He possesses significant experience in leadership. Swanegan received both his J.D. and B.A. from the University of Missouri.
Stephanie Vaughan
Associate Dean of Student Engagement and Professor of Legal Skills
Stetson University College of Law
» Read Bio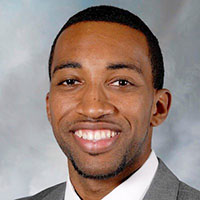 Brandon Williams
J.D. Candidate, 2016
Stetson University College of Law
Brandon Lewis Williams received his B.A. degree in Political Science with a minor in Sociology from the University of Central Florida in Orlando, Florida. He is currently in pursuit of his Juris Doctor (J.D.) and International Law Concentration Certification from Stetson University College of Law in Gulfport, Florida. In less than two years at Stetson, he garnered widespread acclaim from professors and students after accepting an International Corporate Law internship in the capital city of Madrid, Spain at Avego Abogados — a premier corporate law firm in the region. In addition to his international corporate work, Williams has spent time in "big business" as well while working in HSN's (Home Shopping Network) — a $4 billion interactive multichannel television network — legal department at its corporate headquarters in St. Petersburg, Florida. With his trailblazing attitude and fervent passion for the law and business, Williams has created new doorways for current and future Stetson Law students interested in corporate or international corporate law.

Currently at Stetson, Williams serves as vice president of the International Law Society; he is an International Program's study abroad diplomat; member of Phi Alpha Delta Law Fraternity; and volunteers in the St. Petersburg community — building outreach programs and mentoring the youth.