International Legal Education Abroad Conference - Keynote Speaker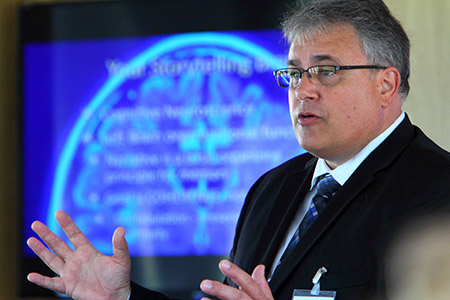 Keynote Speaker Charles Rose III will discuss "Entrepreneurial Leadership: How to Build Sustainable World Class Study Abroad Programs."

Charles H. Rose III holds an endowed professorship as the Professor of Excellence in Trial Advocacy at Stetson University College of Law in Gulfport, Florida. He also serves as the director of the Center for Excellence in Advocacy at Stetson Law, leading a nationally recognized trial advocacy program - one ranked first in the nation 17 times by U.S. News & World Report for excellence in advocacy education. He received his B.A. from Indiana University at South Bend, his J.D. from Notre Dame Law School, and his L.L.M. from the Judge Advocate General's School, United States Army. Prior to joining Stetson's faculty, Professor Rose served in the United States Army's Judge Advocate General's Corps, retiring from active duty in 2004.
Professor Rose is an expert on trial advocacy, evidence, skills teaching pedagogy, federal criminal constitutional law, national security, and military law. He is a prolific author and lecturer in these fields and has presented to audiences worldwide.
His published works include Mastering Trial Advocacy (1st Edition), Fundamental Trial Advocacy (3rd Edition), Fundamental Pretrial Advocacy (2nd Edition), Evidence: Practice Under the Rules, Everyday Evidence: A Practical Approach, and Persuasive Openings: Storytelling in the Courtroom. Professor Rose provides commentary nationally and internationally, appearing worldwide in both print and video.