Alumni Success Stories in Environmental Law -
Meet John Kostyack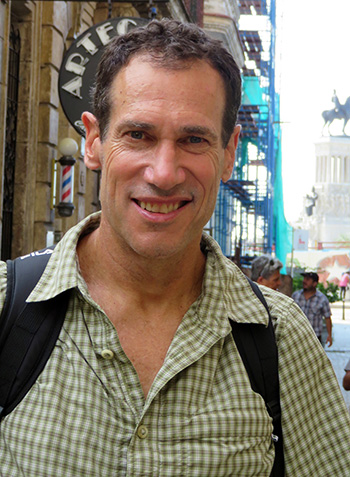 Name: John Kostyack
Year Graduated from Stetson Law: 1986
Short Bio: John Kostyack is executive director of the Wind Energy Foundation, a Washington, D.C.-based nonprofit organization focused on mobilizing business voices to help accelerate the shift to wind energy and other forms of clean, renewable energy. Prior to joining WEF in 2014, Kostyack worked for 20 years with the National Wildlife Federation, most recently serving as vice president for Wildlife Conservation.
What was your inspiration for wanting to practice environmental law?
I played a lot in nature as a kid growing up in New Jersey and took some great nature trips with family and friends. Once I became aware of the scale and pace of environmental destruction and the ability to use law to help this address it, I decided that working in environmental law would be a great way to make a difference with my life.
How did your studies at Stetson Law prepare you for a career in environmental law?
Back in the early 1980s, Stetson had only one or two environmental law classes and they were at such a level of generality that they really didn't give me a great sense of the depth and complexity of environmental law issues. Stetson's biggest contribution to my career was teaching me to think critically about legal problems and to write and speak clearly.
How did your participation in student groups support your studies and your overall law school experience?
I wrote for the Stetson Law Review and was elected as the Articles and Symposia editor. This gave me wonderful opportunities to be creative and to strengthen my leadership and teamwork skills. We decided to start a Local Government Law special issue in partnership with the Florida Bar and so I had the pleasure of travelling to my first bar meeting to discuss the project. I also learned the folly of relying on lawyers to complete writing assignments that they were not fully committed to finishing. I spent many hours editing some very sloppy papers submitted by experienced attorneys.
I also recall participating in informal study groups and doing a series of running races and triathalons with classmates. This was a great way to feel more connected with the school.
Can you offer one tip to prospective students?
Set a long-term career goal that you believe, if achieved, would make your life meaningful. Organize your life around achieving that goal and be realistic about how long it will take.