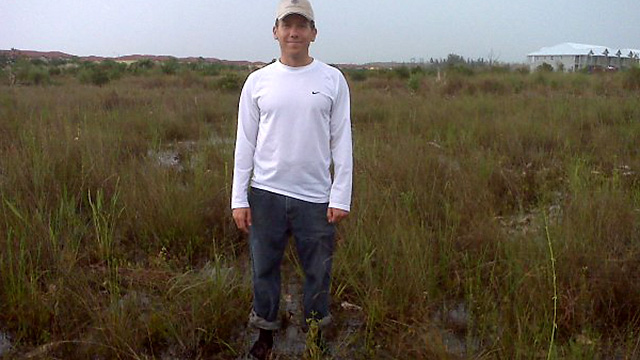 Alumni Success Stories in Environmental Law -
Meet Andrew Doyle
Name: Andrew J. Doyle
Year Graduated from Stetson Law: 1996
Short Bio: Andrew J. Doyle is a senior attorney at the United States Department of Justice's Environment and Natural Resources Division. After his graduation from Stetson University College of Law, he served as a law clerk at the United States District Court for the Middle District of Florida in Tampa and the United States Court of Appeals for the Eleventh Circuit.
What was your inspiration for wanting to practice environmental law?
From the time I grew up in rural Ohio, I have always enjoyed being outdoors. When I moved to a city, I began to better understand pollution and the risks it poses to communities. Practicing environmental law makes me feel closer to these interests and concerns.
How did your studies at Stetson Law prepare you for a career in environmental law?
During my time at Stetson University College of Law, I had the opportunity to take an environmental law course taught by Professor Royal Gardner. It was compelling and peaked my interest.
What sets Stetson's environmental law program apart?
Stetson has a knack for hiring and retaining professors with not only keen intellect, but hands-on experience. That was certainly the case with Professor Royal Gardner, from whom I learned environmental law.
How did you benefit from your internship/externship experiences?
As noted above, I learned a lot from participating in Stetson's Public Defender Clinic and highly recommend it. You get to meet with clients, interview witnesses, draft briefs, and try real cases -- all during a single semester!
How did the environmental law faculty members act as mentors for you?
Professor Royal Gardiner cares deeply for his students and always makes himself available. I have stayed in touch with him ever since.
How did your participation in student groups support your studies and your overall law school experience?
I participated in the Stetson Law Review, which improved my research, writing, editing, and presenting skills.
What opportunities were available to you to contribute legal scholarship on environmental law?
On the Stetson Law Review, I had the opportunity to publish a Note about a landmark environmental decision from the United States Supreme Court.
Can you offer one tip to prospective students?
Treat all classes equally; you will learn something that you can use, directly or analogously, in any practice area. Also, participate in a clinic; Stetson's Public Defender Clinic allowed me to meet with people in the community and try real cases.