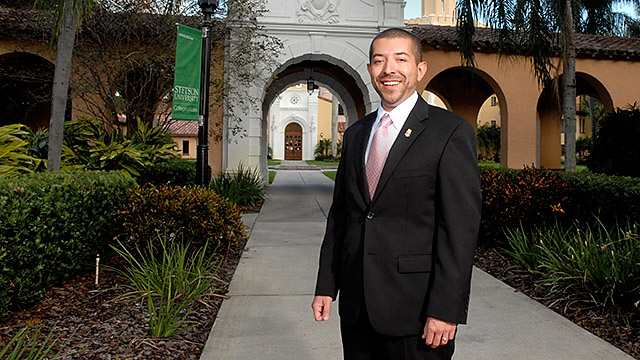 Meet Student and Alumni Veterans - Z. Caleb Lopez
Name: Z. Caleb Lopez
Expected Year of Graduation: May 2018
Service Branch: Navy
Military Rank: Petty Officer 2nd Class (E5)
Stationed In: Naval Medical Center, Bethesda; EMF 20 Horn of Africa, Djibouti
---
How did military service prepare you for the study of law or for life in general?
The discipline that the military instilled in me has been integral in my law school career so far. The principles of dedication, commitment, and personal responsibility are principles I use every single day.
Were there particular military service experiences that heightened your interest in the law?
Making out a will and power-of-attorney in preparation for deployment was a sobering experience. It also really re-kindled my interest in law.
What do you think civilians should know about those in the service?
It's a hard job. It isn't always glamorous like in the movies or television. People sacrifice everything for the uniform. But it's also an amazing experience. The bond you make with the people you work with is unrivaled.
Why did you select Stetson Law? Is the atmosphere supportive of military veterans?
The military support was definitely one of the main factors in selecting Stetson Law. Knowing that there were former JAG officers as faculty really appealed to me. The location played a large part as well.
What are your plans for after law school?
I want to go into estate planning as well as go into the U.S. Navy Reserves as a JAG Officer.