James Hart
Visiting Professor of Law
B.M., Oberlin Conservatory
M.M., Peabody Conservatory, Johns Hopkins University
J.D., University of Denver Sturm College of Law
Email: [email protected]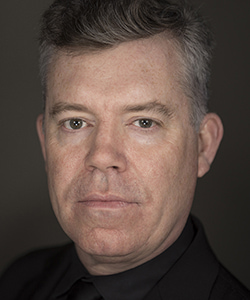 Biography
With specializations in Constitutional Law and Criminal Procedure, Professor James Hart began teaching Constitutional Law courses at Denver University College of Law in 2017. Prior to dedicating his legal career to teaching and writing, he was a partner at Denver-based litigation firm Choquette & Hart, LLP.
He is the author of multiple scholarly articles on a range of topics, including the First Amendment and fundamental tensions at the heart of the U.S.'s liberty heritage.
Professor Hart received the Denver University Sturm College of Law Faculty Prize upon earning his J.D. from the College in 2006, which he was awarded for having the highest GPA of his graduating class. He received multiple other prizes for his performance and contributions, including the Hardaway Prize for the combination of his academic achievements and contributions to the law school and the Scholastic Achievement Award for earning the highest grade in his class in Constitutional Law II, Evidence, and Alternative Dispute Resolution. Professor Hart also served as Senior Editor of The University of Denver Law Review.
Prior to his career in law, Professor Hart, a classically trained violinist, performed throughout the U.S. and Europe and attended The Juilliard School, Oberlin Conservatory, and the Peabody Institute. He has played violin in the Colorado Symphony Orchestra since 1991.